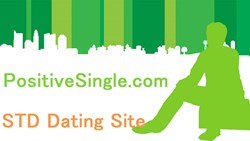 Los Angeles California (PRWEB) October 20, 2013
A recent report released by PositiveSingles.com, a renowned online dating site for singles suffering with STD's including HIV, Herpes and HPV among others, confirms that more than 55 percent of the people suffering with any kind of Sexually Transmitted Disease are not worried about the distance when it comes to finding a match. As a part of the study, members of the platform were asked to select the distance in miles they hope their match are within. Around 32 percent wanted their match be within 100 miles from them.
Experts of the field confirmed that compared to people on other non STD sites, a higher percentage of masses on PositivesSingles.com are willing to be in a relationship irrespective of the problems long distances can create. This can simply be judged to the fact that those suffering from STD do not wish to narrow their search and decrease the chances of finding their match.
When contacted, Jeffery Z, the Marketing Manager of PositiveSingles.com said, "Because it is pretty hard for STD infected people to find love. They do not want to miss any chance of seeking love because of the distance or other reasons." He further added, "We are providing them the opportunity to get true love without minding the distance. We understand the situation when a person who is suffering with HSV-1, HSV-2, HPV, HIV or any other kind of diseases, feels lonely and depressed. He or she needs love and support in these conditions, he needs a person who listens to him and understands him. We are offering these people a place where they can get their love without the fear of getting rejected."
For those who are looking for somebody within 100 miles, the reasons may include affection with the place where they are residing for years, feeling of safety in the area and the need to be taken care of. Close proximity to the relatives make them feel secure and is the reason they are not willing to search for a partner over the 100 miles mark.
PositiveSingles.com offers an easy way for singles to get their love by only filling the form on their website. The site includes 20,000+ conversations per day and 15,000+ active users. The website also has above 500 blog posts about dating tips and safety tips.