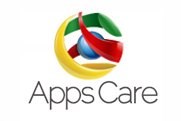 This announcement is part of an emerging trend on the internet.
London, UK (PRWEB UK) 23 October 2013
Google announced last Friday that it has a new system called "Shared Endorsements" that allows people who endorse web pages, businesses or products via Google Plus to control what gets published.
"We want to give you — and your friends and connections — the most useful information. Recommendations from people you know can really help," the company said in an explanation of the changes. Further commenting, "So your friends, family and others may see your Profile name and photo, and content like the reviews you share or the ads you +1'd. This only happens when you take an action (things like +1'ing, commenting or following) – and the only people who see it are the people you've chosen to share that content with. On Google, you're in control of what you share. This update to our Terms of Service doesn't change in any way who you've shared things with in the past or your ability to control who you want to share things with in the future."
For Google Plus users who aren't convinced, there is always the 'opt-out' button. When it comes to shared endorsements in ads, you can control the use of your Profile name and photo via the Shared Endorsements setting. If you turn the setting to "off," your Profile name and photo will not show up on that ad for your favourite restaurant or any other ads.
This announcement is part of an emerging trend on the internet. Research shows that consumers put enormous value on product endorsements by a friend or family member, and growing numbers of internet companies are trying to capture that social advertising in a systematic way.
Facebook shows us how many people 'like' a page in their sponsored stories, Twitter is rewriting their advertising policy as we speak and now Google are combining online word-of-mouth with advertisements, a genius strategy for marketers worldwide.
These changes, which have caused controversy amongst some Google Plus users, should see the social media platform deepen its position in the social media for consumer market. This may attract more businesses to market their products and services on Google Plus.
Google, in their announcement take the viewpoint that this is a positive change for consumers. AppsCare believe this'll benefit their customers- and here is why.
The benefits to Google Apps customers? The marketing department within AppsCare's customers should be having a field day. It is proven that reviews in adverts increase click-through rate. So, each and every marketing department that advertises on Google Plus should, in theory achieve better results in their online marketing activities. It's a win-win all round. These new shared endorsements from Google will help AppsCare's customers in another way. Think of shared endorsements as a snowballing effect; one person likes your (thai restaurant) their recommendation then pops up to all X number of people who have them in a circle. If four of these people then like your page, the advert will pop up on four x the number of people who have them in circles and so on…
About Google+
Google Plus is a social media platform owned by Google Inc and with more than 350 million users Google Plus is the second largest social media site globally. Google+ was built to let users share the right things with the right people. Share posts, videos, images and links with customers, colleagues, family or friends, or create private posts visible only to a select number of people.
About AppsCare
AppsCare®, powered by Netpremacy Global Services is a world leader in cloud services provisions, supporting over 2500 customers in 33 countries. AppsCare® comprise 10+ years experience deploying technical solutions for organisations of all sizes and geographies utilising their GStall delivery methodology and AppsCare® support programmes. AppsCare's engineers were some of the first to achieve both Google Apps Certified Deployment Specialist (GACDS) and Cisco IronPort Certified Security Specialist (CICSS) accreditations, providing unrivalled expertise in their customer care teams.
Follow @AppsCare | Follow @Netpremacy