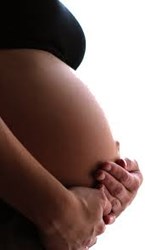 alleging that the plaintiff's son was born with birth defects resulting from her use of Topamax
San Diego, CA (PRWEB) October 21, 2013
AttorneyOne.com, a recognized authority on law, updated the website recently and they are now actively providing expert opinion, taking into consideration the recent news on Topamax Birth Defects lawsuits.
As Businessweek published on October 15, a new trial started alleging that the plaintiff's son was born with birth defects resulting from her use of Topamax (case no. 110503459, Court of Common Pleas, Philadelphia County, Pennsylvania). Topamax, by Johnson & Johnson's Jannsen Pharmaceuticals, is approved by the FDA to treat patients with epilepsy who have certain types of seizures. In the lawsuit, the plaintiff claims that she took Topamax from August 2006 to February 2007 and her son was born on September 2007 with cleft palate and lip that required four surgeries.
On March 4th, 2011, the U.S. Food and Drug Administration (FDA) informed* that new data showed that infants born to women treated with topiramate (Topamax and generic products) during pregnancy have an increased risk for developing cleft lip or cleft palate (oral clefts).
Taking into consideration the latest developments, AttorneyOne.com updated the website and, now, can actively provide an expert opinion including how to get in contact with legal counsel easily and inexpensively in case of alleged Topamax severe complications. Sean Burke, director of Media Relations at AttorneyOne.com, adds that the relevant information illustrates that people continue to file Topamax lawsuits. "For that reason", he continues, "our focus should squarely fall on getting the word out and assisting people in finding the right legal assistance."
On February 28, an Indiana woman filed a lawsuit at the Philadelphia Court of Common Pleas (case no. 130203056) alleging her child was born with cleft lip and cleft palate as a result of her taking Topamax during pregnancy. In the lawsuit plaintiff claims she was prescribed and took Topamax in 2004 during her pregnancy and as a result her son was born with cleft lip and cleft palate.
AttorneyOne.com has further information on Topamax lawsuits including how to get in contact with legal counsel.
Headquartered in San Diego, CA Attorney One was founded in 2004 and is not a law firm. They offer a nationwide legal service which helps consumers find the best representation for their legal needs. You can learn more about Attorney One at our website http://www.attorneyone.com. You can also find us on Facebook at http://www.facebook.com/AttorneyOne. Checkout earlier news from us at http://www.prweb.com/releases/2013/10/prweb11243949.htm
*fda.gov/Safety/MedWatch/SafetyInformation/SafetyAlertsforHumanMedicalProducts/ucm245777.htm