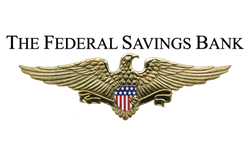 67,000 loan modifications were completed in August.
Chicago, IL (PRWEB) October 19, 2013
The Federal Savings Bank has been intrigued by HOPE NOW, a voluntary alliance group that works with private lenders and mortgage insurers, has helped homeowners complete permanent loan modifications since 2007. During the recession, a large quantity of homeowners fell under the water line due to an inability to make mortgage payments. Some even ended up with mortgages that were higher than what their property was worth when home prices crashed during the financial crisis.
A new report by the alliance group revealed that 67,000 loan modifications were completed in August, bringing the total number of homeowners who were able to get a new mortgage refinance rate to 580,000 for 2013.
"HOPE NOW is pleased to report that since 2007, more than eight million permanent, non-foreclosure solutions have been completed by our members, on behalf of homeowners across the country," stated Eric Selk, executive director at HOPE NOW.
In addition to working with lenders and mortgage servicers to find low cost mortgage options for homeowners, HOPE NOW works with military partners to find VA loan refinance options. Borrowers who are unable to make their mortgage payments should seek loan modification options for a low rate mortgage payment. With more homeowners completing loan modifications, delinquent mortgages are likely to decrease, and the health of the housing market should improve.
Contact the Federal Savings Bank, a veteran owned bank, to explore loan refinance availability.