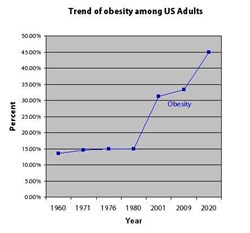 Our parents and grandparents generations were all thinner than we are and our perception of what is fat and what is thin have become so distorted it is disgraceful
Bozeman, MT (PRWEB) October 19, 2013
Fitness Advice podcasts are regularly posted at the Heart Rate Watch Company and a series of new fitness advice podcasts were just posted October 18th.
These podcasts feature host Steve Morgan interviewing world record holder Rusty Squire and discuss a wide variety of fitness topics that include both diet and exercise. "We just posted four new podcasts including one on personification and one that proves Smartphones are not as accurate as GPS watches for pacing and distance advice," says Rusty Squire, President of the Heart Rate Watch Company.
New Book Due Out in December
Squire is now working on a new book entitled "Finding The Old Me" which will be released in December for $9.99 as an e-book download from the Heart Rate Watch Company website. "This book is exciting because it provides a lot of really top flight nutritional information combined with quality exercise advice and can be transformational for all that apply it."
"Over 36% of Americans are obese and it is the primary cause of our health care crisis so to the extent that we can help people change and get back on track we are grateful because it will help this country get strong again," says Squire.
"Our parents and grandparents generations were all thinner than we are and our perception of what is fat and what is thin have become so distorted it is disgraceful," says Squire. He adds, "The over-marketing of empty calories is what is killing America."
New Podcasts Available
Four new podcasts were recently uploaded to the Heart Rate Watch Company website's Fitness Advice Center. They include "Proof That Smartphones Are Not Accurate For Distance and Pace," "Personification In Fitness and Why It Is So Important" and "How To Use Visualization To Improve."
"There are many more previous podcast episodes as well on topics like product reviews, how to use recovery heart rate, hydration, foods that increase red blood cell production and much more," says Squire. He adds, "This series is beginning to shape into a real A to Z place for fitness information."
Sales
Heart Rate Watch Company has a large sale going on now through November 4th on the Suunto Ambit 2 GPS watches. "Folks can save up to 25% off on this watch that we feel is the best new GPS watch for 2013 for outdoor athletes," says Squire. "Suunto Ambit 2S is on sale up to $90 off and the Suunto Ambit 2 is on sale for up to $85 off."
"Whether it is fitness advice or the best products to measure your progress, we've got you covered here at the Heart Rate Watch Company," says Squire. He adds, "Just call us at 866-586-7129 and we'll get you on the path to the new you ahead of the New Year's rush."