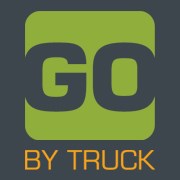 Springfield, MO (PRWEB) October 21, 2013
Go By Truck (http://www.gobytruck.com) today announced a simple yet revolutionary automated freight system for carrier safety verification, freight finding, freight transacting, accessorial handling, driver updates, shipment locating, invoicing, auditing, immediate carrier payment and much more. Go By Truck's innovative automation allows freight transactions to maintain the speed necessary to transact the nation's billions in freight volume while removing the embedded costs currently associated with freight transactions. The automated "free market" movement begins today by allowing carriers to begin pre-launch registration and become part of the Go By Truck Network prior to their official launch expected late November 2013.
According to Dawn Strobel, co-owner of Go By Truck, Inc., "It was never as simple as saying 'A' should connect with "B" and they'll all work it out. Billing, invoicing, accessorials, problems in route… it all had to be a part of the plan."
Go By Truck features industry-leading carrier safety technology. Every carrier is systematically verified while transacting on the Go By Truck Network. The automation of the system allows for daily safety checks to be performed on each and every carrier taking part in the network ensuring all participants continued assurance of safety and compliance.
Go By Truck tackles the most tedious and time consuming side of freight transactions and internally automates all freight invoicing and auditing allowing for immediate carrier payment upon delivery. The internal banking system provided gives both shippers and carriers a rapid system for shipment payment and release never before used in the freight industry.
Go By Truck comes to the marketplace with several pieces of proprietary technology – one of which allows carriers to find freight at a rapid rate, taking advantage of the Network's available shipment data and matching the freight to a carrier's specific trailer type, parameters, and space availability through no effort of the carrier themselves. Carriers simply input which trailer they're using from their fleet and their location(s) and exact-match, available shipments will be presented, saving carriers countless hours in freight finding.
Go By Truck also introduced a new way of locating shipments and drivers, the first system designed to provide precise location details without "tracking" historical positioning. With the Go By Truck Locating application installed on a driver's mobile device, carriers can easily locate their drivers current position while shippers can pinpoint their shipment's exact location.
Go By Truck's freight network automation has not diminished the need for the uncompromising, superior customer service, Network users will come to expect from Go By Truck.
Kevin Hiller, co-owner of Go By Truck, Inc. explained, "We realize that the human element is and always will be an essential in transportation, but it should be there to assist, not to control."
Go By Truck ignited the trucking industry online through its social media channels with a Facebook following of more than 90,000 fans and more than 7,000 LinkedIn followers all awaiting the much anticipated technology.
Go By Truck's Driver Rewards program will become available early November 2013 allowing any driver with a valid CDL to receive cash when shippers use their referral code upon sign up. Shipper sign up is expected to begin in late November, 2013.
For more information about Go By Truck, Inc. or to schedule an interview please contact co-owners Dawn Strobel or Kevin Hiller.