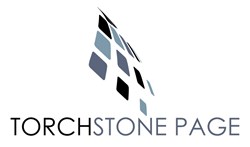 "Governments, corporations, human rights groups, NGOs—everyone is rightfully calling for the security industry to improve." Jeffrey Riner, TorchStone Page
Washington, DC (PRWEB) October 21, 2013
TorchStone Page Inc. is pleased to announce today its commitment to the International Code of Conduct Association for Private Security Service Providers. ICoC was officially launched on September 19, 2013 in Geneva, Switzerland, where the association held its first general assembly including representatives from the security industry, academia, civil society organizations, and governments. The ICoC Association aims to certify, assess, and monitor its members' activities and business practices in order to raise the standard of security services provided around the world with a specific focus on human rights legislative and compliance.
"By signing as a founding member, we at TorchStone Page assert our strong commitment to conducting responsible security activities in complex environments. We welcome this milestone in our industry, and we were honored to be involved from the outset in Geneva last month. TorchStone Page, through our leadership and our parent companies, already embodies the ethos of the code, and we look forward to the ICoC Association becoming fully operational," said David Niccolini, Managing Director of TorchStone Page.
Five governments, including the United States, are counted among the founding members of ICoC. Moreover, it is now anticipated that the Bureau of Diplomatic Security (DS) of the U.S. State Department will stipulate membership in the ICoC Association as a requirement to bid on the successor contract to the Worldwide Protective Services (WPS) program. "As a retired Special Agent with the Diplomatic Security Service, I am well versed in some of the problems security contractors have caused in the past," said Jeffrey Riner, Senior Consultant with TorchStone Page. "Governments, corporations, human rights groups, NGOs—everyone is rightfully calling for the security industry to improve. I, for one, would not be part of an organization that did not embrace the principals espoused by the ICoC Association."
About TorchStone Page, Inc.:
TorchStone Page Inc. combines TorchStone Global's U.S. presence, executive team, and expertise in security management with Page Group's global offices, more than 550 personnel, and extensive experience in complex environments. Focused on diplomatic security and training, as well as executive protection and due diligence, TorchStone Page provides comprehensive security services to governments, corporations, NGOs, and individuals. Based in the Washington, D.C. area, we have additional offices in New York, London, and Dubai. We also maintain a presence in Prague, Cyprus, West Bank & Gaza, and Kabul. Beyond these permanent and operational locations, TorchStone Page--through our experience, our team, and our global network--is able to provide our clients with security and due diligence services in over 70 countries. For more information, visit http://www.TorchStonePageInc.com.
About the ICoC:
The International Code of Conduct for Private Security Service Providers (ICoC) is a Swiss government convened, multi-stakeholder initiative that aims to both clarify international standards for the private security industry operating in complex environments, as well as to improve oversight and accountability of these companies. For more information, visit http://www.ICoC-psp.org.