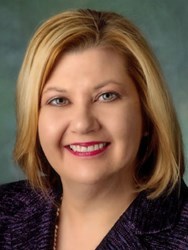 Women need to 'lean in,' but companies need to lean in, too.
Los Angeles, CA (PRWEB) October 21, 2013
Women's leadership is critical to the future of the global retail business, but organizations, individuals and society must fundamentally change, according to a report released Monday, Oct. 21 by the Network of Executive Women at the NEW Leadership Summit 2013 in Los Angeles.
"Women 2020: The Future of Women's Leadership in Consumer Products and Retail," reports that while women control nearly three-fourths of consumer spending in the United States and comprise nearly half of the retail industry's workforce, women are still "vastly underrepresented in senior leadership" and represent only 1.8 percent of the industry's CEOs.
"Women need to 'lean in' and claim their right to lead," said NEW President and CEO Joan Toth. "But organizations need to lean in, too." Toth said, "When it comes to change, the focus has largely been on developing women so that they can advance in a traditional, male-dominated leadership culture. We think it's time for a new leadership culture -- less rigid and more flexible, less authoritative and more collaborative."
"Women 2020" examines the business benefits of women's leadership in the retail and consumer goods sector; how women can lead the way to a more diverse, inclusive workplace; the barriers to women's leadership, including deep-seated cultural and institutional gender bias; work/life and "the motherhood penalty"; and the special challenges faced by women of color.
The report also outlines the similarities between the career goals of women and the Millennial generation. "The Millennial generation is willing to work hard, but they want to make a difference and be treated as individuals," Toth said. "Their job expectations and preferences are a lot like those held by women."
The report concludes with an action agenda for organizations and individuals. "Companies must make having more women leaders an organizational priority," Toth said. "For cultural change to take hold, there must be a complete overhaul of corporate values, which includes the persistent challenging of outdated policies and stereotypes."
"Women 2020" was based on research conducted as part of the Network's NEW 2020 initiative, including 68 in-depth one-on-one interviews, six focus groups and an independent survey of business executives. The report also includes original interviews and "extensive supporting research from business and academia," the authors note.
The report is available for download at newonline.org/women2020.
About the Network of Executive Women
The Network of Executive Women is the retail and consumer goods industry's largest women's leadership organization, with more than 8,000 members representing 700 industry companies. The Network has 95 national sponsors and 20 regional groups in the United States and Canada. It hosts dozens of local events and two national conferences each year. For more information, visit newonline.org.