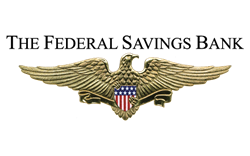 While interest rates rose slightly, the average credit score for mortgage requirements was reduced in September, making more borrowers eligible for loans.
Chicago, IL (PRWEB) October 20, 2013
Leading up to the debt ceiling deadline, mortgage rates increased slightly - before Congress voted to extend the debt limit and reopen the federal government - from an average of 4.23 percent to 4.28 percent, according to Freddie Mac. While the shutdown and threat of default did have a negative effect on the mortgage market, The Federal Savings Bank believes these expected effects are to be short lived.
"On the bright side, these fiscal policy issues appear to have had only minimal effect on the housing market to date, which continues to improve overall," said Fannie Mae Chief Economist Doug Duncan. "Notably, the rapid appreciation of home prices during the past year has contributed significantly to household net worth gains and may help to cushion some of the fallout from the fiscal policy debate. Also, the Fed's continuation of securities purchases will likely keep mortgage rates low, enabling more homeowners to take advantage of refinance opportunities."
While the Central Bank continues its monthly bond-purchasing, borrowers can be assured of the best mortgage refinance rates, but will probably see them increase once stimulus money is tapered off in 2014. With federal institutions open once more, the Census Bureau will be able to release important economic reports that will provide the Federal Reserve crucial information regarding the recovery. Borrowers have a window of opportunity to apply for a new home purchase loan before rates rise next year.
Relaxed requirements
While interest rates rose slightly, the average credit score for mortgage requirements was reduced in September, making more borrowers eligible for loans, MarketWatch reported.
When the recession was at its worst, lenders tightened their credit requirements for long-term mortgages in an effort to improve the health of the market and provide loans that were likely to be paid back. With the economy improving and gains in the housing market made over the last year, lenders are relaxing standards slightly to continue the recovery.
The relaxed requirements are still high standards historically, with credit approval ratings remaining high. Before the recession, borrowers were able to get mortgages with credit scores of 600 and below, according to MarketWatch. Now, lenders require a score closer to 700 or greater to be approved.
The change is also intended to boost mortgage applications while borrowers can still apply for a low rate mortgage. When mortgage rates were at their lowest point, around 3.5 percent, applications jumped, but declined after rates increased by about 1 percent in May. According to the latest survey by the Mortgage Bankers Association, applications decreased over the last week by 0.3 percent. However, mortgage refinance applications accounted for 66 percent of all mortgage activity, up from 64 percent the previous week.
Freddie Mac reported that mortgage applications rose for in October, driven by mortgage refinance rates. Although consumer and builder confidence fell to a low point, the mortgage market has been able to power through the debt threat and shutdown with only short-term consequences.
"Recent confidence measures depict some of the effects of the government shutdown and uncertainty of the budget impasse," said Frank Nothaft, vice president and chief economist at Freddie Mac. "For instance, consumer sentiment in October fell for the second straight month to the lowest reading since January, according to the University of Michigan... However, despite these downturns in confidence, mortgage applications rose for the second consecutive week as of October 11th, elevated by increases in applications for refinancing."
Contact the Federal Savings Bank, a veteran owned bank, to discuss mortgage refinance options.