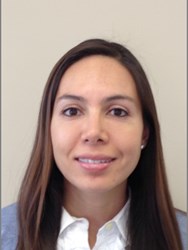 The Hispanic community has recently accounted for the largest decline in wealth as a result of loss of home equity. I look forward to helping Attorney Pletter reach out to this hard working community so that they get another chance at the American dream.
Stratford, CT (PRWEB) October 23, 2013
Tim Pletter of The Law Office of Ambrogio, Pletter & Assoc. is very excited to announce that he has hired Catalina Bazan as a new bilingual legal assistant. Catalina's background in real estate and banking will help Attorney Pletter and his staff guide clients through the foreclosure and bankruptcy systems. Her Colombian heritage will allow her to communicate fluently with Attorney Pletter's many Spanish speaking clients and provide them with an even greater level of comfort. She will work with the Hispanic Community in Bridgeport, Norwalk, New Haven, Milford, Stratford and the surrounding areas to help those facing foreclosure and insurmountable debt.
If you are aware of anyone in need of a consultation with Tim Pletter, in English or Spanish, call the office at (203) 378-6675 or visit http://www.AmbrogioPletter.com