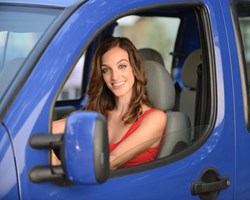 Boston, MA (PRWEB) October 22, 2013
Most consumers think that comparison-shopping is the best way to find the lowest prices on items they are buying. Now users at http://www.movingtruckrental.com/cargo-van-rental.html find the best price on cargo van rentals by enabling them to compare multiple cargo van quotes. Not only does the site help visitors compare rentals, it also enables them to compare quotes for full-service movers, rental trucks, pickup trucks and auto transport services.
In recent years, cargo van rentals have become popular for both individuals and businesses. Typically, the vans cost much less than a truck and are easier to drive. These vans are ideal for small moves, such as moving items to a dorm room, transporting a few pieces of furniture to a new location or storage site, or even carrying oversized equipment and merchandise home from a favorite hardware, electronics. Business people use vans for deliveries from retail locations or warehouses, to transport tools and equipment to jobsites, and to bring booths, equipment and marketing materials to tradeshows or other remote events.
The one drawback to comparing multiple cargo van quotes has been the process of going to dozens of websites or making multiple phone calls to compare pricing information. But now, Movingtruckrental.com has eliminated the hassle of this quote comparison process. By completing one quick and easy online form the user can access and compare multiple van rental quotes. "We give consumers access to a large selection of providers with a fast and easy online form," states Movingtruckrental.com CEO, Mr. Calvin Davis. "The information is electronically transmitted to the providers and they send their free rental quotes via email so the prospective customer can review them at their own leisure and make their decision."
The site also prepares potential renters with five tips on how to make a cargo van rental go smoothly:

Cargo vans differ so renters should make sure the van they rent meets their needs. The cargo van typically has around 200 cubic feet of space.
Some, but not all companies offer one-way rentals so renters should verify this if they are only going one way.
Normally, renters need to be at least 25 to rent a cargo van, but no additional permits are required.
Renters should talk to their auto insurance company ahead of time to determine if their insurance covers the cargo van while they drive it. Many rental companies will offer extra coverage if needed.
Many times it is less expensive to rent a cargo van during the week.
Movingtruckrental.com invites those seeking moving truck or van rentals to visit their website to compare quotes, as well as other streamlined, simplified, cost-effective moving solutions.
Go to http://www.movingtruckrental.com to learn more.