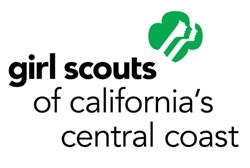 Castroville, CA (PRWEB) November 13, 2013
Girl Scouts of California's Central Coast announced today the receipt of a $50,000 bequest from the estate of the Dorothy Bramhall Argo Trust. The fund will continue the Mission that Mrs. Argo both fostered throughout California, and led as Executive Director of the Monterey Girl Scout Council in the 1950's.
"When I read about the legacy Dorothy left for girls, and this council, I can only say that I'm honored to follow in her footsteps," said Gina Jaeger, current CEO of Girl Scouts of California's Central Coast. "A recent quote I read from an interview with Dorothy regarding her own personal Girl Scout experience as a girl, and her longevity, could not have summed up the benefits of Girl Scouting any better, "I learned to take care of myself." "The council will pay tribute to Dorothy with our continued work to help girls learn to take charge of their lives through this most generous bequest," Jaeger continued.
Argo served as President of the Girl Scout Leaders Association in 1949. She became a Field Director of the Monterey Peninsula Girl Scouts in 1952 and two years later was named the Executive Director. This area is now a part of Girl Scouts of California's Central Coast council serving girls from as far north as Santa Cruz county and as far south as Ventura County. Girl Scouting celebrated its 100th Anniversary in 2012, and Mrs. Argo served Girl Scouting during a time in history when girls in Girl Scouting collected scrap metal and clothing to assist with the war effort, and a special effort was made to include the daughters of migrant agricultural workers, military personnel, Native Americans, Alaskan Eskimos, and the physically challenged.
Donations to the council can be made in memory of Mrs. Dorothy Bramhall Argo.
ABOUT GSCCC
Girl Scouts of California's Central Coast serves over 10,000 girls across six counties and is committed to making Girl Scouting available to girls in ways that impact their lives both in the moment and into the future. Girls participate in troops, individual projects, council events, day camps, and more. A variety of leadership, outdoor skills, and Science, Technology, Engineering and Math (STEM) based programs and events provide girls with opportunities to learn and explore in fun and informative ways. To join or volunteer in Santa Cruz, San Benito, Monterey, San Luis Obispo, Santa Barbara or Ventura county, visit: http://www.girlscoutsccc.org.