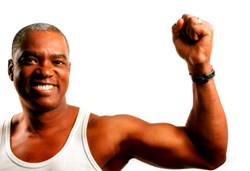 'Many of us today are looking for natural anti-inflammatories, anti-oxidants and anti-aging ingredients for better health and better skin quality,' says Kathy Heshelow, founder of Sublime Beauty®. 'Our new Daily Body Oil delivers.'
St. Petersburg, FL (PRWEB) October 22, 2013
Oils are a superior form of hydrating and moisturizing skin, and the new Daily Body Oil from Sublime Beauty® delivers important additional qualities.
"Many of us today are looking for natural anti-inflammatories, anti-oxidants and anti-aging ingredients for better health and better skin quality," says Kathy Heshelow, founder of Sublime Beauty®. "Our new Daily Body Oil delivers."
Heshelow worked with a chemist on just the right formulation for Sublime Beauty® clients, many of whom now do daily dry Skin Brushing to boost well-being.
The company also sends a seven page product report to purchasers about the benefits of each oil. "We provide research reports on many of our Sublime Beauty® products," says Heshelow, "so the client can be well-informed." The report is sent by email after purchase.
The Daily Body Oil is available through Amazon and it will soon be available on a new Sublime Beauty® Webstore as well.