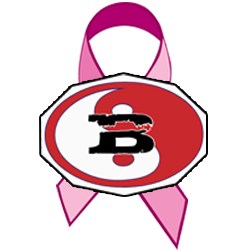 We want to be the driving force in MMA during this month of awareness - BAMMA USA CEO Brett Roberts
Santa Ana, CA (PRWEB) October 21, 2013
A Driving Force in MMA During This Month of Awareness
BAMMA USA's intention is to bring further awareness to its hundreds of fans inside the venue for Badbeat 11 and to its thousands of fans watching worldwide on the MMA promotion's live internet stream. "We all know of someone who has been affected by cancer," stated BAMMA USA CEO Brett Roberts, "a couple of our fighters and staff have lost loved ones to cancer. Additionally, one of our BAMMA USA (fighter) alumnus is a cancer survivor. The national month-long awareness campaign reminds women to get checked, since it is my understanding that early detection plays a key role in beating the disease, we wanted to do our part in potentially saving someone's life. With the platform we have and the number of people we reach at each of our shows, we want to be the driving force in MMA during this month of awareness."
BAMMA USA's "Pink" Features Bring Awareness to Badbeat 11
According to The American Cancer Society, "The pink ribbon has become a powerful symbol to increase awareness about breast cancer. During Breast Cancer Awareness Month in October and throughout the year—people wear pink ribbons to honor survivors, remember those lost to the disease, and to support the progress we are making together to defeat breast cancer."
"Pink" features at Badbeat 11 include:

All BAMMA USA personnel will wear pink ribbons
Referees and cutmen will wear "pink ribbon" wristbands
The Badbeat MMA sign above the entrance door to the Badbeat cage will have a pink background
Badbeat signage on the BAMMA USA website will display either a pink ribbon or a pink accent
Badbeat signage during the live broadcast will display either a pink ribbon or a pink accent
Badbeat 11 VIP and Press Pass Credentials will display a pink ribbon
Be First Clothing "Pink Ribbon" Merchandise Proceeds to Benefit Breast Cancer Charity
Badbeat 11 sponsor, Be First Clothing, will have special limited edition 'pink ribbon' merchandise for sale at their booth on Friday, October 25th, inside the ballroom of the Commerce Casino. Proceeds from the 'Pink Ribbon' items will go to the Susan G. Komen for the Cure Foundation.
"Badbeat 11 preented by Budweiser"
When: Friday, October 25, 2013
Doors open at 6:00 p.m.
First fight at 7:00 p.m.
Where: Commerce Casino
Inside the Ballroom
6131 Telegraph Road
Commerce, CA 90040
Main Card*
Main Event- Lightweight Title-155 lbs: (c) Ernest Chavez (7-) vs. Dionisio Ramirez (7-3)
14. 265 lbs: Jack May (5-0) vs. Paul Karsky (11-22)
13. 265 lbs: Nigel Dawson (1-1) vs. Art Rivas (4-2)
12. 145 lbs: Aaron Wetherpoon (8-4) vs. Trace Gray (3-1)
11. 125 lbs: Rachel Cummins (1-1) vs. Michele Gutierrez (3-4)
Preliminary Card*
10. 160 lbs: Ozzie Avalos (6-2) vs. Ismael Gonzalez (6-4-2)
9. 155 lbs: Chris Costello (2-2) vs. Nick Reale (8-7)
8. 185 lbs: John Hackleman Jr. (0-0) vs. Edward Hyman (0-0)
7. 125 lbs: David Duran (1-1) vs. Rick Rojo (0-0)
6. 155 lbs: Matt Bahngte (2-3) vs. Gil Guardado (2-0)
5. 135 lbs: Rudy Morales (1-1) vs. Ron Scolesdang (2-1)
4. 155 lbs: Tommy Gavin (0-2) vs. Joe Cisneros (0-0)
3. 170 lbs: Christian Aguilers (0-0) vs. Blake Belshe (0-1)
2. 125 lbs: Shai Lindsey (0-0) vs. Benji Gomez (0-0)
1. 155 lbs: Chris Pena (1-1) vs. Justin Governale (0-0)
*=All Bouts subject to change
About BAMMA USA
BAMMA USA is a mixed martial arts promotional company specializing in creating live entertainment, featuring both professional and amateur combatants. It is southern California's leading mixed martial arts organization, providing the area with monthly events and opportunities to professional and amateur athletes.
Currently stationed out of southern California, BAMMA USA promotes the area's top local talent from mixed martial arts gyms such as CSW, Knuckleheadz Boxing & MMA, Elite MMA, Kings MMA, PKG, Joker's MMA/Lightning MMA, The Bodyshop, Reign Training Center, Total MMA Studios, Ace Jiu-Jitsu, Cobra Kai, Gracie Morumbi, Cesar Gracie Jiu-Jitsu Academy, The Arena, Subfighter MMA, as well as many others.
Past and current fighters who have worked with BAMMA USA founder Brett Roberts include: Mike 'Joker' Guymon, Vladimir 'The Janitor' Matyushenko, Joseph 'Leonidas' Henle, Georgi Karakhanyan, Gabe 'Godzilla' Ruediger, Jason Lambert, Chad 'The Savage' George, Albert Rios, 'The Real Deal' Chris Beal, Jared 'The Jackhammer' Papazian, and more.
While the promotion prides itself on the motto: "Keep Moving Forward," the ultimate passion for BAMMA USA is to create an environment in which fighters are truly valued.
Web site: http://www.bammausa.com
Facebook: http://www.facebook.com/bammanation
Twitter: @bammausa