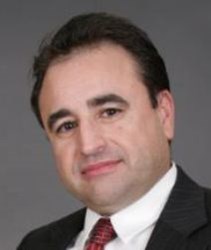 HAPPEN is a powerful place to be for professionals seeking that next position... all the key resources are provided.
Toronto, Ontario (PRWEB) October 21, 2013
Paul Hill, The Panic Free Job Search expert is sponsoring HAPPEN's 7th Annual Recruiter Panel and Workshop focused on helping professionals in transition find their next position and get connected to the right employers through the help of recruiters.
"Recruiters are a valuable resource for professionals seeking their next position. They can help the job hunter get connected to the right employer as well as provide invaluable insider information," said Paul Hill, Chief Instructor of The Ultimate Job Search Boot Camp.
"Recruiters can help in so many ways by providing guidance on resumes, salary negotiation, focus areas, "the keys" to the job, interview preparation, relocation, industry oversight, opportunities for promotion, career planning as well as act as sounding boards pre-hire and post-hire," said Hill.
HAPPEN is the leading network in Canada for professionals in transition helping professionals find that next position as well as facilitating connection with employers through networking. HAPPEN is recognized for its two weekly powerful networking events, inspiring speakers, job search and employment experts, employment law specialists including leading attorneys as well as the exclusive Ultimate Job Search Boot Camp, led by Canada's Job Search Expert, Paul Hill, author of the best selling The Panic Free Job Search.
HAPPEN has propelled thousands forward and into gratifying new jobs through the specialized workshops such as the popular Recruiter Workshop and countless job search and career resources available to members.
"The Recruiter Workshop is a must attend event. It is also one of our most popular events and I extend a special invitation to non-members who are more than welcome to attend," said Jim Geraghty CEO of HAPPEN. "It's tough navigating a job search on your own and if you have been forced into a new unfamiliar and uncomfortable space then you need to understand that you are not alone. By attending this workshop you will be supported by other displaced professionals all facing the same challenges you face and getting the help they need from a star studded panel of recruiters. You will also have full access to HAPPEN's powerful resources including job search expert Paul Hill."
The Recruiter Workshop
This once a year event takes place on Tuesday October 22, 2013 at the Living Arts Centre, 4141 Living Arts Dr., Mississauga, ON L5B 4B8, at 8.30 am to 12:00 pm in the Staging Room, 2nd Floor, and ample parking is available.
Transition to Hired and Paul Hill
Transition to Hired provides job search training and career coaching services, the groundbreaking Ultimate Job Search Boot Camp and innovative products that facilitate the job search process. Paul Hill has dedicated 26 years of his career to helping professionals get hired and he is the author of The Panic Free Job Search: Unleash the Power of the Web and Social Networking to Get Hired. For more information, please visit TransitiontoHired.com and follow Paul Hill on twitter @GetHiredFastTrk.
The HAPPEN Network
With 10,000 members and growing and innovative new product offerings, HAPPEN is the place for professionals in transition seeking that next position as well as employers seeking key staff. HAPPEN is connecting career minded professionals with opportunities. For more information, please visit HAPPEN.ca online and follow Jim Geraghty on twitter @HappenCareers.
For more information: Nav Bajaj at 416-825-1933.