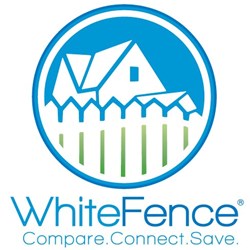 Houston, TX (PRWEB) October 21, 2013
As the winter season approaches, consumers can still be productive around their house. Yes, the chilly temperatures can be a headache with all outdoor projects, however consumers still have a number of indoor projects to consider. Completing these projects will ultimately save them money in the long run.
Here are WhiteFence.com's 5 home improvement projects consumers should consider this winter season:
Programmable Thermostat
As temperatures begin to drop outdoors, the air in the consumer's home can be very difficult to control. This is the perfect time for consumers to evaluate their current thermostat and look into what other options are available on the market. As technology advances, thermostats have entered the digital age we live in today. This makes it easier for the consumer to program their thermostat to different temperatures instead of having to manually adjust it multiple times of the day. Another cutting-edge feature is for the consumer to be able to adjust their thermostat from their smartphone through an application. This makes perfect sense since the majority of consumers own a smartphone so really the only other step would be to download the app. As long as their home has stable connectivity to the Internet and their smartphone has cell network connectivity, everything will work seamlessly. With these technologically advanced thermostats on the market, consumers will have an easier time managing a comfortable temperature in their home.
Water Heaters
Water heaters are often forgotten for most of the year until the temperature begins to drop in the winter time. With that said, this is the perfect time for consumers to perform a thorough water heater check. First, consumers should inspect their water heater visually. They should take note of discoloration, rusting or any other unusual issues that can be seen with the human eye. Consumers should also verify that the on/off valve is working properly. This is vital should the water heater develop a water leak. After a water heater has been in use for multiple years, sediment will begin to develop in the tank. This is the perfect time for the consumer to flush their tank and remove any particles that may have collected inside over the years. This improves the use of the water heater and will ultimately increase the life of the water heater as well.
Interior Painting
Indoor projects are easier to accomplish since the weather is not a factor. This is perfect for consumers that want to redo the interior walls of their home. Consumers can repaint their walls for a small amount of money while producing a dramatic visual change. Also painting does not require a huge amount of skill or experience so the whole family can join in and help as well.
Organizing Closets
Closets tend to be an easy place to store more than just clothes throughout the year. Consumers should take the time to evaluate their closet situation and determine what exactly they can get rid of. Remove any old worn out clothes and send them to Goodwill or the local thrift shop. Consumers can receive a small amount of money in exchange for certain clothes or a tax break is attainable when they file their taxes at the end of the year. With the extra space, the consumer can now reorganize their closet accordingly and enjoy a clean closet for another year!
Fireplace and Chimney Inspection
Fireplaces are usually out of commission for a good part of the year. Consumers should seriously take this into account before freezing temperatures are a daily occurrence. First, the consumers should start with inspecting the chimney for any cracks or holes that are of significant size. Repair these holes by filling them with a cement patch. After the exterior is checked, consumers should then move to the fireplace inside and check any visual problems. Consumers usually do not have the tools to complete a full inspection or sweep so hiring a certified chimney inspector is highly recommended. The usual cost for this service is usually $75 to $150 depending on the type of chimney that needs to be inspected. They will perform a thorough inspection including a chimney sweep to remove all of the dangerous buildup from years of burning.
About Whitefence.com
Whitefence.com is a free service that helps homeowners and renters compare, connect and save money on phone, internet, television, electricity, natural gas, and other home services. By simply entering a street address onto the secure site, people looking to save money or start new service can find the most comprehensive list of plans available for their specific address from over 300 nationally recognized partners. As a trusted home service shopping source for 20 million people annually, Whitefence.com makes it easy to establish service directly on the site in a few simple steps. WhiteFence is headquartered in Houston, Texas. For more information, please visit WhiteFence.com.