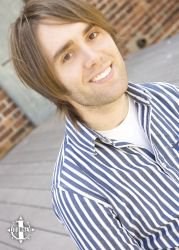 We realize how frustrated commuters are in the Bay Area and we want to help.
San Francisco, CA (PRWEB) October 21, 2013
Sqwiggle is making a splash by eliminating the frustration of transit strikes, commuter traffic and painful commute delays. The tech company has created a cloud-based office that allows people from anywhere in the world to work face-to-face all day with their managers and their teams through a live connection. From 1-on-1 video discussions to group video conferencing to instant messaging, team members are always just one click away from friction-free human collaboration.
Because the web app is always on, workers can stay present with their team throughout the work day. This makes all team members accessible for that tap on the shoulder experience one might find in the office.
To eliminate commuting headaches during this uncertain and frustrating time, Sqwiggle is providing Bay Area commuters free telecommuting services for the entire length of the BART strike.
So rather than curse the BART strike and sit in hours of Bay Area traffic, Sqwiggle invites Bay Area commuters to take the 5 minutes to set up the web app, invite colleagues to a workroom and get back to work.
People who sign up right now will get 14 days of unlimited service with full functionality of the web application, allowing Bay Area commuters to weather the BART strike and continue being fully functional, happy employees.
For any questions about how Sqwiggle can make your work experience awesome, please do not hesitate to contact Sqwiggle at howdy(at)sqwiggle(dot)com.