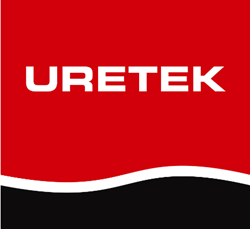 John has substantial experience in the construction industry, with intimate knowledge of construction, safety, contract types and project management. - Kathleen Shanahan, CEO URETEK Holdings
Portland, OR (PRWEB) October 21, 2013
URETEK Holdings, Inc., a leader in providing foundation stabilization solutions, is pleased to announce the selection of John Schmidt as Territory Sales Representative for the state of Oregon. Joining URETEK Holdings' experienced and successful sales team, Mr. Schmidt will be responsible for identifying and growing opportunities and expanding URETEK's brand awareness in the Oregon region.
Based in Portland, OR, John Schmidt has over 45 years of experience in the construction industry. His construction background has been one of tradesmanship, working from laborer in his family's construction company to General Contractor to Superintendent to President and Partner and Owner. He has worked at nearly all levels of the construction industry, performing residential, commercial, industrial and government projects.
"URETEK Holdings is an exciting company," states John Schmidt. "They are a group that brings high integrity in safety, project management and solutions implementation of concrete lifting and foundation stabilization."
"John has substantial experience in the construction industry, with intimate knowledge of construction, safety, contract types and project management," notes Kathleen Shanahan, Chair and CEO of URETEK Holdings. "He knows URETEK's products and services and I have no doubt he will deliver the highest degree of customer satisfaction and project performance."
URETEK's proprietary polymer formulations are used in a wide variety of applications, including slab lifting and underground void filling, storm/waste drain restoration, soil erosion control, emergency infrastructure restoration (dams, spillways, and levees), and culvert, pipe, and manhole sealing.
On June 20, 2013, URETEK Holdings announced the acquisition of 23 new state territories increasing its total footprint to 31 states throughout the United States.
About URETEK Holdings, Inc.
URETEK Holdings, Inc. specializes in improving the weight-bearing capacity of subsurface soils through the injection of patented, lightweight, expanding structural polymers. The patented URETEK Deep Injection Method provides the industry's most cost-effective, quickest and safest solution for soil stabilization and densification at depth without excavation. For 25 years, URETEK has safely completed more than 85,000 projects leveling, lifting, sealing and stabilizing structures of all sizes for commercial, residential, and governmental clients. URETEK Holdings is currently operating in 31 states across the United States.