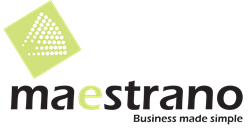 Maestrano is the only enterprise platform that offers such low prices for enterprise software ready to use immediately online.
Sydney, Australia (PRWEB) October 24, 2013
Launched earlier this year, Maestrano.com is riding the crest of Australia's exciting burgeoning startup tech industry, shortly after the company went live in the North American market, creating excitement in Silicon Valley with their ambitious vision to revolutionise the offers of online software for small and medium businesses and the way business to business orientated companies control, maintain and provide access to applications and services.
Maestrano's website has a large and diverse variety of well-known third-party applications aimed solely at running businesses from the one location through a customised dashboard accessible from any web-connected device; applications are hosted by Maestrano in a dedicated and secure cloud. Everything users need is in one central place and ready to use in one click without any technical hassles.
According to Stephane Ibos, CEO/Co-Founder, "We rely on the Open Source community who are incredibly skilled and powerful when it comes to developing exceptional products – Maestrano is the only enterprise platform that offers such low prices for enterprise software ready to use immediately and doesn't lock its customer into any plan or commitment. The principle is simple: if you are our customer, you just use your software online and we take care of all the technical management for you, including the secure storage of your data."
Since the start of their online marketing campaign this month, Maestrano has seen its customer portfolio grow by an average of 2% daily, demonstrating significant traction and interest from the small and medium business market. According to Ibos, social media plays a large part in this market interest: "We've seen more and more visits on our Facebook and Google+ pages, as well as an increased read of our Twitter feed."
It's this simplicity that is garnering Maestrano praise and allowing business owners to increase their productivity, boost revenue and benefit from top-tier enterprise software at a fraction of the cost proposed by the rest of the market. CEO Stephane Ibos explains: "The founding team at Maestrano came from a corporate environment and dealt extensively with small and medium businesses. We have always been less than impressed by the complexity of IT deployments, the costs incurred and the overall lack of efficiency resulting from complex and too often inappropriate systems. So we decided to create the concept of on demand enterprise software with the lowest possible price for professionals who need them and do not want to waste time and significant money struggling with IT intricacies or consultancy."
Maestrano's strong consumer engagement ethos is already yielding results. "At the current rate, we should have more than 200 businesses using our service by November," says Ibos. He adds, "It's not huge, but after just a month on the market, it is very encouraging!" Maestrano's determination represents a fresh new voice with the potential to reinvigorate the online business world and the B2B online marketplace.
About the company
Maestrano co-founders Stephane Ibos and Arnaud Lachaume graduated from one of Europe's most prestigious engineering universities, Telecom ParisTech, in France, before moving to Australia and embarking on successful corporate careers with Thales International and Macquarie Bank. After years of noticing a gap in the market for small and medium businesses online, Ibos and Lachaume created Maestrano in 2012. The company's headquarters are located in Sydney, Australia and Maestrano is already operating two deployment centers: one in Singapore and one in Oregon (US). The company plans to extend its deployment centers to Eastern Europe in 2014 to address the strong customer demand.