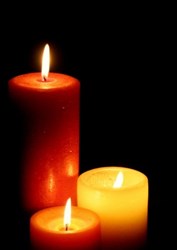 This will be a great chance for people to connect with their loved ones in the spirit of Halloween.
Philadelphia, PA (PRWEB) October 28, 2013
Make contact with a deceased relative from the other side. Wondering about a lost love or family member? PsychicsForetell.com will host an online event this Tuesday and Wednesday from 12pm to 4pm EST. The event entails posting a question on the company's Facebook wall or sending a tweet to the company's Twitter. The company's psychic mediums will answer the question.
Renowned psychics Margie, Adam, Spirit, Amy, Elana and Miller will be will use their guides and medium abilities to make contact from the other side. Psychics will join in throughout the event times to lend their abilities and help clients connect with their loved ones passed.
PsychicsForetell.com is the most trusted source for the best psychics. They offer live psychic phone readings as well as love, finance and career horoscopes.