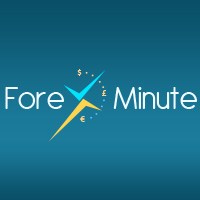 London, UK (PRWEB) October 27, 2013
OptionBit, a renowned binary options trading services provider, has announced that it will provide highly attractive bonuses to traders. A spokesperson for the brokerage firm says that when traders are choosing their initial investment amount with OptionBit, the brokerage firm is able to grant them a bonus educational allowance to help them learn about the platform and try different strategies.
He further says that once traders make their investment, they can contact to know about their bonuses. For instance, if traders invest $200, they get 30% bonus. Whereas an investment of $500 make them eligible for 40% bonus, investment of $1,000 helps them get a bonus of 50%. Thus, there are various options for traders when they open a trading account with OptionBit.
VIP Trading Account
OptionBit also has a VIP trading account wherein traders receive priority when scheduling their appointments with a market analyst. Additionally, a VIP trader is provided with a VIP number that he may call during trading hours. A VIP trader also receives extra allowances on investment. He can withdraw money within 3-5 business days, the fastest.
ForexMinute, a reviewer of Forex brokers informs traders that OptionBit is a premier option trading platform that provides investors the ability to trade stocks, currency pairs, commodities and indices and make a lot of money.
A reviewer at ForexMinute admits that OptionBit brings an exciting world of exotic option trading by creating an exceptional trading environment where anyone can trade binary options in a simple, smart way to make money.
About ForexMinute.com
ForexMinute, the world's leading Forex news and views portal, has become a one-stop solution provider for Forex traders and brokers as well as Bitcoins news. It provides all the required tools to individuals to become a professional Forex trader. Also, it helps Forex brokers provide high-end user-friendly trading experience to traders with an array of resources e.g. financial news by the minute, fundamental analysis, technical analysis, Forex tools and others.
For more information, visit http://www.forexminute.com or call +1 800 758 5780.
You can have the ForexMinute newsletter delivered to you each trading day. Simply sign up today. You will be kept up to date on the latest market action. It's free and simple -http://www.forexminute.com/newsletter.