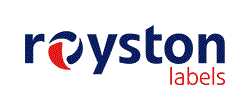 In winning The Award for Labels, Royston has proved its position among best examples of the flexographic industry.
Royston, Hertfordshire (PRWEB UK) 22 October 2013
Royston Labels has been presented with The Award for Labels by FlexoTech Magazine. The FlexoTech International Print Awards recognise the best manufacturers in the industry, and were attended by over 300 guests.
The awards ceremony was held on Thursday, October 17, at the Hilton London Metropole. Royston Labels received The Award for Labels (line and tone not process), for its entry Maui Body Care – The One Luxury Body Spray. All of the printing categories were judged on reproduction, degree of difficulty and print quality, by an international panel of judges as well as an independent chairman.
Stephanie Rogers, Royston Labels Marketing Manager, accepted the award on behalf of the company.
"I was surprised and delighted to hear our name called!" said Miss Rogers. "The evening was fantastic, and I'm very proud that the phenomenal quality of our labels has been recognised."
The 14 other awards included The Award for UV flexo, paper and board (won by Encore Envelopes), The Award for Innovation (won by Novalia Limited), and The Supreme Awards (won by JV Uniflex).
The awards demonstrated that the flexo process has surpassed old limitations, and offers brand owners all that they could want. In winning The Award for Labels Royston has proved its position among best examples of the flexographic industry.
Notes for editors:
Founded in 1984, Royston Labels are a multi-award winning manufacturer, specialising in top quality, fit for purpose labels that are certified to ISO 9001 and PS 9000 standard. Royston Labels are passionate about labels, understand the power of labels to add brand value and communicate product identity, and are dedicated to ensuring excellence in service.
http://www.roystonlabels.co.uk
For more Information please contact:
Stephanie Rogers, Marketing Manager