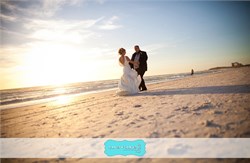 "Facebook and other social media platforms are essentially the cheapest and most effective form of getting the word out there about your business"
Tallahassee, FL (PRWEB) October 25, 2013
Caitlen Murrell, the owner of Simply Sophisticated Events talks to ProfileTree in an interview released Today about Event Planning and Wedding Planning and Making time for family.
When asked about what prompted her to go into the event planning scene in Florida, she said "I discovered that I loved being a part of something so special in someone's life. I am a natural organizer, so to combine that with a love for people and event planning seemed like a perfect fit."
She urges all business owners not to forgo their families and family life in their busy work schedules "I take time for my family. I don't work after 5 pm, unless there is an emergency and I don't over book myself. It is very important that I have time to devote to my brides and my family."
She recommends registering on Wedding Wire for marketing purposes "At this point I would have to say, Wedding Wire. The majority of my brides find my business through their search engine."
Ciaran Connolly, Co-Founder of ProfileTree says "Facebook and other social media platforms are essentially the cheapest and most effective form of getting the word out there about your business"
He also added "Your work can face challenges if you only rely on referrals and word of mouth, everything is online and so should be your business."
Profile Tree's main goal is to help small business owners reach new customers every day with the most innovative online marketing tips and techniques.
About ProfileTree: ProfileTree is a free listing service where self employed and small business owner can create an online marketing profile. From Pencil or Portrait Artist to Self Employed Service Providers - anyone can create a skills profile on ProfileTree for free.
The website also enjoys sharing motivation photos for the self employed, helping with focus and drive. From professional wedding photographers to anyone offering a service - it can be listed online today.