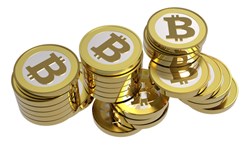 He also says that traders need to know what is happening in the Bitcoin economy.
London, UK (PRWEB) October 30, 2013
A reviewer at ForexMinute admits that it is not enough for traders to read Forex brokers or Bitcoin brokers' reviews in today's competitive world; he suggests that traders need to read the latest Bitcoin news to update their knowledge base. He also says that traders need to know what is happening in the Bitcoin economy.
He says that Bitcoin is quite volatile and its exchange value often fluctuates when governments decide about it or some new scam comes up. Therefore, it is pertinent for traders to know about the events that are going to matter a lot for Bitcoin. ForexMinute which earlier focused on Forex brokers' reviews later on realized the importance of offering the latest Bitcoin news.
The Latest Bitcoin News Sourced from Around the World
Reporters at ForexMinute put extra effort to bring only highly useful Bitcoin news and for that they source them from various parts of the world and check the credibility before publishing them. Traders can visit ForexMinute, a web portal dedicated to bring the latest Forex brokers' news and Bitcoin news, and know what is happening in Bitcoin free of cost.
A source from ForexMinute says that Forex brokers listed with it also help traders know about Bitcoin and read the latest news about the virtual currency with the help of Bitcoin News Widget that ForexMinute brings.
The reviewer at ForexMinute says that the prices of Bitcoin fluctuate a lot and that is where traders make money trading Bitcoin; however, for traders it is equally important to know the factors that influence the prices.
About ForexMinute.com
ForexMinute, the world's leading Forex news and views portal, has become a one-stop solution provider for Forex traders and brokers as well as Bitcoins news. It provides all the required tools to individuals to become a professional Forex trader. Also, it helps Forex brokers provide high-end user-friendly trading experience to traders with an array of resources e.g. financial news by the minute, fundamental analysis, technical analysis, Forex tools and others.
For more information, visit http://www.forexminute.com or call +1 800 758 5780.
You can have the ForexMinute newsletter delivered to you each trading day. Simply sign up today. You will be kept up to date on the latest market action. It's free and simple -http://www.forexminute.com/newsletter.