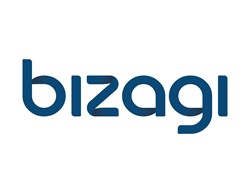 Amersham (PRWEB UK) 23 October 2013
With Bizagi Suite customers can automate their processes, and turn their process models into executable applications, without needing technical knowledge, making this a seamless experience. Unlike many BPM system, Bizagi offers strong support for both .NET and JEE communities and the recent release extends these capabilities even further including support for Oracle 11g.
The 'look and feel' of the Bizagi's work portal can now be customised to comply with corporate brand guidelines or meet users' personal preferences including colours, fonts, and image displayed at the top of the screen. In addition, end users can choose between a pre-designed or bespoke themes.
Web content can be updated in a fast and dynamic manner using AJAX based technology, as users can submit, modify and recalculate only a portion of information. New control panel allows for easy controls grouping to speed up the action creation, while multiple documents can be printed with a single click.
Tables have seen a wide range of improvements in functionality and ease of use. With a new concept of context, it is possible to change the entire table as well as selected columns, while the document templates included in tables can be generated automatically. In addition, the table's columns can be aligned and their width can be customised to suit individual requirements. The table's content can be exported to Excel or PDF with a single click and users can now navigate easily through long paged tables by hovering with the mouse over the page numbers.
Similarly, more flexibility have been added in the forms design. Based on customers' feedback, users can now customise the existing form buttons, which significantly improves the speed of executing process forms, adding to increased employee or approver productivity. The Forms Designer and Work Portal now take advantage of the latest version of jQuery for improved performance, 'fast prototyping' and a better user experience.
Gustavo Gomez, Bizagi CEO, comments:
"The new release of Bizagi Suite has considerably enhanced the user experience offering a wealth of new capabilities ranging from various customisation options for the work portal through to improving the speed and functionality of forms and tables, among others. We pride ourselves on providing a superior development and deployment platform to customers who operate in fast paced business environments, in our quest to change the market's perception of BPM."
-END-
About Bizagi
Bizagi is a privately-owned company run by software entrepreneurs who are experts in Business Process Management (BPM). Over 300 global customers have selected Bizagi to model and automate their business processes which results in improved operational efficiencies, shorter time to market and business agility. Our enterprise customers gain significant competitive advantage by using Bizagi's software to streamline mission-critical processes (cross-functional, complex and international) as well as mundane daily routines. With global headquarters in the UK, offices in Europe and Latin America, Bizagi is supported by a strong implementation partner network worldwide. For more information, please visit http://www.bizagi.com.
Media information:
Lisa Hills
T: +44 (0)1494 6185410
M: +44 (0)7868 014268
E: lisa.hills(at)bizagi(dot)com