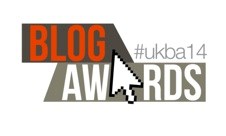 (PRWEB UK) 21 October 2013
The National Blog Awards UK is looking to champion the best bloggers across the United Kingdom. These all encompassing awards aim to promote best practice and encourage networking in this burgeoning, innovative industry. With over 30% more bloggers active today than in 2010, it's a hobby on the up with increasing numbers turning this into full time.
Enter online in one of 12 categories* - within each of these judges will recognise the best blog by an individual and an organisation. In addition, three extra awards are up for grabs for the Best Young Blogger, Most Innovative Blog and the Digital Shoreditch Dedicated Blog Award.
Entry is free for individuals and businesses to encourage a wide range of entrants. Entries are via an online entry form at http://www.blogawardsuk.co.uk/submit-your-entry/. The public will be able to vote online from 2 December to 13 January. Then a panel of judges will choose the final shortlist from the most popular blogs following the public voting. The judging panel features leading digital industry figure heads, well placed to judge online excellence.
The winners will be announced at an awards dinner in London on the 25th April 2014. All shortlisted entrants are expected to attend the event, creating an unrivalled opportunity to network and share ideas.
UKBA14 founder Gemma Pears comments: "We feel the blogging world deserves this recognition. In a very short space of time, bloggers have become a real force to be reckoned with and are increasingly recognised as a source of inspiration for consumers and traditional media alike. We hope that this event not only raises the profile of the industry, but creates an unrivalled opportunity for bloggers to meet up and share knowledge."