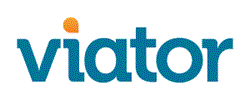 San Francisco, CA (PRWEB) October 21, 2013
Viator.com, the leading resource for researching and booking tours and activities worldwide, is pleased to announce the launch of an exclusive once-in-a-lifetime experience that will delight travelers and Downton Abbey super-fans alike. Currently closed to the public, Highclere Castle is opening its doors for a special event on November 5th and Viator has secured a limited number of tickets for its customers that are sure to sell out quickly.
The Viator Exclusive Downton Abbey Experience with Champagne Reception at Highclere Castle is a special reception to be attended by some of Britain's social elite benefiting the Nembury Cancer Trust. As guests of the Earl and Countess of Carnarvon, Viator's lucky travelers will be transported from London to this lavish palace built in the 1600s that serves as the turreted epicenter of the Emmy Award-winning program, Downton Abbey.
Guests will enter the Castle's Saloon – backdrop to many famous scenes from the program – and imagine they're Lady Mary or the Earl of Grantham while enjoying champagne and hors d'oeuvres with the Earl and Countess of Carnarvon. There is ample time to explore the elaborate rooms where the series is filmed. Expert guides throughout the Castle will treat visitors to tales of fact as well as fiction, sharing the castle's history and the inside-scoop on the production of Downton Abbey.
Another highlight of the tour is the Egyptian Exhibit on display in the Castle Cellars. Explore Egyptian artifacts some 3,500 years old and discover how the 5th Earl of Carnarvon's deep fascination with Egypt led him and archaeologist Howard Carter to the discovery of Tutankhamun's tomb in 1922.
Only available through Viator.com, this one-time-only event is likely to sell out quickly. Complete with round-trip transportation from London, this special evening is $325.82 per person. To a Downton Abbey super-fan waiting for the premier of Season 4 on January 5th, the ability to walk in the very footsteps of their adored characters, inside the centerpiece of the series – is priceless.
More Downton Abbey Tours
Viator has a selection of highly-rated Downton Abbey tours (temporarily on hiatus though set to return in the Spring of 2014) including the Private Tour: 'Downton Abbey' Film Locations Tour by Private Chauffeur and the 'Downton Abbey' TV Locations Tour of Oxfordshire from London. As with Viator's selection of film and television-themed experiences that runs the gamut from Harry Potter to Game of Thrones, Downton Abbey tours give travelers special insider access to their beloved characters and their iconic settings.
For more information and to book any of Viator's more than 15,000 hand-picked tours can activities travelers can visit Viator.com and the Viator Tours & Activities App (iOS and Android). For the latest news, travel information and deals, check out the Viator Travel Blog, Viator on Facebook and Twitter and subscribe to Viator's YouTube channel at YouTube.com/viatortravel.
About Viator
Viator is the world's leading resource to discover and book travel activities, providing online and mobile access to more than 15,000 curated trip activities including tours, attractions, shore excursions and private guides, in more than 1,000 destinations worldwide. In-house travel experts work with trusted local operators to ensure the quality and value of every experience, all backed by Viator's 24/7 customer service and global low-price guarantee. With more than 500,000 verified reviews plus exclusive videos and insider travel tips, Viator has everything a traveler needs to find and book the best things to do worldwide. In addition to the flagship site -- Viator.com – travelers can book in advance or in-destination via the Viator Tours and Activities App for iPhone, iPad, iPod touch and Android, the Viator Shore Excursions website as well as local-language sites for European, Latin American and Asian travelers. Viator also provides tours and activities to more than 2,500 affiliate partners including some of the world's top airlines, hotels and online travel agencies. Founded in 1995, Viator is a privately held company headquartered in San Francisco with regional offices in Sydney, London and Las Vegas. Viator – travel with an insider.