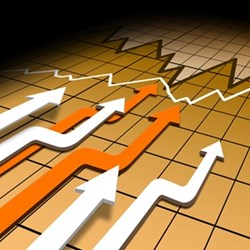 "Lancer Label offers high-quality labeling, graphics and other visual messaging solutions," said Carl Kuhns, Production Manager, Lancer Label.
Omaha, NE (PRWEB) October 23, 2013
Lancer Label, a custom label expert, offers a variety of specialty label solutions to meet the visual communication needs of distributors of all kinds.
When customers ask for unusual labeling and signage, distributors that can't fulfill their needs risk losing them to competitors. However, by partnering with Lancer Label, businesses have the opportunity to not only meet clients' demands, but also offer unique products that position them ahead of other label distributors. This means they can maintain strong relationships with their customer base and expand their clientele.
"Lancer Label offers high-quality labeling, graphics and other visual messaging solutions," said Carl Kuhns, Production Manager, Lancer Label. "Whether customers are asking for something as small as tamper evident labels or as large as floor graphics, we can help distributors meet demands and exceed their clients' expectations."
Lancer Label Provides Specialty Products for a Diverse Range of Applications and Uses:
Lancer Label's specialty products include repositionable labels, decals and stickers of all kinds. Additionally, we offer an extensive supply of visual communication solutions that go beyond labels and stickers. Here are just a few other specialty products distributors can choose from:
*Repositionable Calendars: Companies, associations and other organizations looking to spread the message about themselves can customize removable calendars to hand out to prospective clients and members.
*Dining Solutions: Lancer Label can create custom counter mats for restaurants, coffee shops and other eateries.
*Interactive Products: We carry scratch-and-sniff stickers, instant redeemable coupons and other interactive communication pieces.
*Additional Specialty Labels: We also provide consecutive number and variable data labels, extended content labels, glow in the dark inks, iridescent labels and much more.
By partnering with Lancer Label, distributors can offer customers a variety of products to choose from and meet even the most challenging label needs. As a reminder, distributors are encouraged to participate in Lancer's TV Giveaway now through 10/31/13. Label orders of $250 or more qualify for automatic entry and for every $250 spent, one additional entry is earned to win a 70" flat screen TV. Enter code LANCERTV at checkout. No purchase necessary. See official rules for details.
About Lancer Label:
With nearly 50 years of experience in the label industry, Lancer Label is dedicated to helping distributors grow their businesses. With the industry's best sales materials, outstanding customer service and versatile printing capabilities, we are here to support our distributors every step of the way. We make selling labels easy! For more information and to place orders online, visit LancerLabel.com. For the latest news and labeling promotional offers, find Lancer Label on LinkedIn.