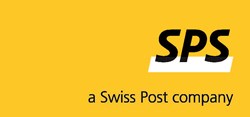 New York, NY (PRWEB) October 22, 2013
Swiss Post Solutions, Inc. (SPS), a premier provider of outsourcing and digitization solutions has named David Gollub as its newest member of the North American team in the role of Director of Business Development. This appointment further supports the document process outsourcing demands of the marketplace. In his new role, David will be supporting our current business development team as well as be responsible for identifying and developing new markets.
David comes to SPS with over eighteen years of experience in document outsourcing. In his most recent role at Cranel Imaging, he gained valuable expertise on the delivery of service excellence to clients by leveraging technology and innovative new processes. This knowledge aligns perfectly with SPS' current deployment methods and strategies to help clients solve key business issues. Prior to that, he was in successful sales executive and sales management roles at Digiscribe International and Ricoh Business Services respectively.
Stated by Dan Moscatiello, Chief Executive Officer, SPS North America, "Our Document Process Outsourcing business has continually expanded over the past two years. This growth has been driven by clients seeking to transform business applications from paper to digital processes. David's depth of experience will further enable SPS NA to design, recommend and implement the innovative solutions clients require in order to be more efficient."
David will cover the North American market but be located out of the New York City office. He graduated from the University of South Carolina and lives in Chestnut Ridge, New York with his wife and son.
About Swiss Post Solutions
SPS is a leading provider of solutions for the outsourcing of strategic business processes and offers comprehensive services in document management. SPS' 6,500 employees serve business clients in the areas of insurance, banking, telecommunications, media, retail, energy supply and travel & transportation. Part of the Swiss Post group, SPS is headquartered in Zurich (Switzerland) with an active presence in all important international economic regions.
SPS North America offers a comprehensive suite of business process outsourcing solutions and document management services including the transformation of key business applications from paper to digital documents enabling improved workflow and driving enhanced efficiencies. In the field of outsourced office services, SPS North America provides mailroom management, managed print services, reprographic services, IT helpdesk support, front office and reception services. The company has offices in New York City (HQ), Los Angeles, San Francisco, Chicago, Washington DC and Toronto, and operates secure document processing centers in Long Island City and Toronto.