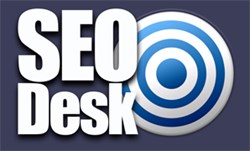 (PRWEB UK) 22 October 2013
Hammerpond Kennels, an independent and family run kennels and cattery, is pleased to announce that they have entered into a business partnership with SEODesk. This relationship will see the search engine optimisation firm take control of the web content and online communication for the kennels. Hammerpond Kennels has recently undertaken extensive design and construction work which has transformed their kennels and cattery, which is something that they believe will allow them to offer a better service.
This is something that the firm is pleased to share with the world, which is why they have teamed up with such a reputable seo firm. SEODesk has a considerable track record in placing businesses on the first page of search engines with respect to relevant keyword terms. While Hammerpond Kennels has experienced a considerable amount of recommendations, with the kennels described as the best dog kennels East Grinstead has to offer, there is scope to increase awareness of what the company provides.
The firm is keen to be seen to be providing the best dog kennels Haywards Heath has to offer and to improve awareness in surrounding areas, which is where SEODesk will provide considerable support.
The recent design work at the kennels and cattery has created more space for every animal, providing a better level of accommodation for every pet. It is possible for pets from the same household to share a unit, and every unit has a direct heating control, ensuring that there will always be a comfortable temperature for every pet. Blankets and bedding are provided, but any owners wishing to bring a blanket from home are more than welcome to do so.
Owners can make requests regarding dietary requirements and pets can be exercised in isolation or as part of the group. Whatever experience an owner wants their dog or cat to have at Hammerpond Kennels, it is available.
All of the kennels and catteries are cleaned at least twice a day, making them the cleanest cattery Haywards Heath can provide. All of the pets are monitored throughout the day and night, with Hammerpond Kennels having a reputation for being the most reliable cattery East Grinstead has to offer.
The kennels and cattery were set up due to the passion and love for animals that the owners have. With the support of SEODesk, the team behind Hammerpond Kennels aims to provide a strong service for pets and their owners in the months and years to come.
About Hammerpond Kennels:
The family run Hammerpond Kennels aims to provide cats and dogs with an experience that is as comfortable to their home life as possible. It can be a wrench for owners to be apart from their pets, but this is where the service provided by the firm offers peace of mind. Hammerpond Kennels offer spacious accommodation, direct heating options and freedom for cats and dogs to exercise during daylight hours. All dietary requirements are taken care of, and the team can provide a specialist and individual service for all pets and their owners.