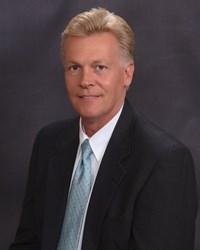 Rob's extensive prepress and sales management experience, coupled with A&V's best-in-class flexo solutions, will truly benefit our customers.
Bryan, Ohio (PRWEB) October 23, 2013
The appointment of Rob Baker as National Accounts Manager for Anderson & Vreeland, leading manufacturer and distributor of flexographic plate processing equipment and materials, is announced by Bill Bower, Director of Sales.
In his new position Baker will supervise sales and support for national accounts, including supply chain management and technology transfer, furthering Anderson & Vreeland's commitment to multi-location companies serving the flexo industry.
Baker joins Anderson & Vreeland after serving as National Accounts Manager at The Pitman Company where he spent 13 years in different sales management positions. He has 30 years of prepress and technical sales experience and is a graduate of Columbus Technical Institute where he studied Graphic Arts Communication.
"Rob is ideally qualified to support our national accounts with his extensive prepress and sales management experience. This experience, coupled with A&V's best-in-class flexo solutions, will truly benefit our customers," said Bower.
Commenting on his appointment, Baker stated, "I am extremely excited to be starting this new challenge with A&V. I look forward to developing longstanding relationships and continuing to position Anderson & Vreeland as a leader in the flexographic industry."
About Anderson & Vreeland, Inc.
Founded in 1961, Anderson & Vreeland has earned an international reputation as a leading provider of flexo prepress solutions for the graphic arts industry. The company offers a "systems" approach to conducting business by evaluating customer needs and offering the best solutions in the form of equipment, materials, training, and technology tailored for each customer. A&V supports these solutions with over 50 years of experience and a staff of technical sales representatives thoroughly knowledgeable about the fine points of flexo. The company's substantial flexo experience and technical support sets it apart from other prepress suppliers. This experience and support results in smoother and easier integration of technical advancements affecting flexo prepress. . Further information is available on the web at http://www.AndersonVreeland.com.