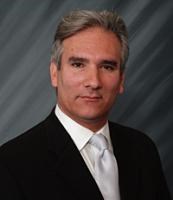 If your SEO expert decides to remove all of his work and your ranking drops back to page 15 or even 50, there is not much you can do about it.
Michigan (PRWEB) October 28, 2013
A prominent Michigan Car Accident Lawyer discusses the ugly truth behind SEO. SEO, short for search engine optimization or optimizer, is a process of strategies and techniques used to increase the ranking, or placement, of a webpage within a search engines such as:

Google
Yahoo
Bing
Ask.com
These strategies and techniques can allow a website to grow from the 30th page of the search engine to the 1st. The website then becomes one of the most visible websites when certain keywords are searched within that search engine. Because this is a specialized area with many intricate "tricks of the trade" most businesses hire a SEO expert to promote the business on the web.
Strategies used include:

Distributing press releases
Posting videos
Creating infographics
Creating & posting slide shows
Posting to blogs, forums, and etc.
Article originally appeared in http://personal-injury.lawyers.com/blogs/archives/28698-Protect-Yourself-against-SEO-that-Expects-you-to-Pay-Mafia-Protection-Money.html. Initially, it's obvious the SEO expert hired is working hard to build the ranking for competitive keywords. Paying $2500 or more per month is acceptable when it is obvious that the business is gaining as the ranking increases. Once the site reaches prime spots on Google and remains there for a few months, it doesn't necessarily make sense to continue to pay the same amount if less work is done to maintain the rankings. It usually isn't conceivable to negotiate price with the SEO expert. There may be a time when the expert wants to raise the fee. There's nothing like paying more for less work. What can be done when this happens? If a person stops paying the SEO specialist, or tries to skip a month, the ranking may drop drastically. What if someone chooses to move on to a new specialist? Maybe to save money or because top ranking wasn't achieved.
We do not have any tips to force the first specialist to leave the work untouched and let a new specialist take over. If the first specialist decides to remove all of the work and the business's ranking drops back to page 50 there is not much that can be done. This exact thing has happened to several acquaintances of Mr. Goldman from Goldman & Associates, http://www.akivagoldman.com. These people went from having first page ranking for various competitive keywords to dropping below page 25 on Google literally overnight. If the ranking is to remain, every payment must be made and on time to the expert. This is similar to the concept of paying the mafia "protection money." If a payment is missed, the business will suffer instantly because the specialist can basically make the business "disappear" from the internet world by deleting all the links.
SEO Tips To Protect Yourself
This is a "buyers beware" business. There are precautions to take to try to protect yourself, but there are no guarantees. Some SEO tips to protect against these mafia protection payments:

Look for large, reputable SEO companies
Get referrals
Ask to view a sample of a monthly SEO report to see what to expect
Ask for references and verify them
Discuss minimum payments, work expected, consequences for late payment, time limit of contract, what is expected if ties are broken
Get everything in writing
Insist on a monthly report that shows all work done
Get all logins, user ids, and passwords used to create links
Have the SEO expert sign a contract that all work created will be permanent
Include the exit strategy and how the transition will take place in the signed contract
Another SEO tip is to avoid a "one man show" type specialist or smaller SEO company. Most of the time they do not have the reputation needed to ensure a lower risk for the business. Some may be honest and trustworthy, but is the business worth the risk?
Black Hat Tricks
The most important SEO tip is to watch out for Black Hat Tactics. This is where the expert uses techniques that Google does not permit. At first, the site being optimized might get great rankings and business begins to pick up, but after a while Google determines that the methods used for optimizing violated its policy. Once this happens, Google has the right to penalize the business owner. Google can completely ban the site from its SERP (Search Engine Results Page). Since Google is one of the main search engines used by the public, it could severely hurt the business if not able to utilize this search engine.
Buyers Beware
The best SEO tip to give anyone searching for an SEO to optimize their search engine rankings is… Buyers Beware! With the right specialist the risk is definitely worth the payoff, but the wrong specialist can make life miserable.