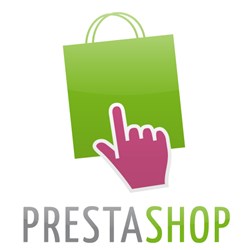 Partnering with PaymentSense is part of our ongoing efforts to ensure merchants have the best online payment protection available.
Miami, FL (PRWEB) October 29, 2013
PrestaShop, the world's leading e-commerce solution powering over 150,000 online stores worldwide, is pleased to announce its recent partnership with the UK's largest merchant service provider, PaymentSense, providing online merchants with a reliable and affordable online payment solution.
With this partnership, PrestaShop UK users can start accepting credit and debit card payments on their online store within 24 hours without getting locked into a lengthy contract. PrestaShop merchants using PaymentSense won't lose a sale with PaymentSense's industry renowned reliable systems that have a record of 100% uptime.
By joining forces with PaymentSense, PrestaShop merchants both small and growing can integrate the MPS seamlessly on their online store and benefit from affordable pricing plans. Merchants can easily modify the look and feel of their payment page to suit their site as well as accept payments in US dollars, euros and sterling.
"Partnering with PaymentSense is part of our ongoing efforts to ensure merchants have the best online payment protection available. PrestaShop users can have a peace of mind with the advanced security features of the UK's largest merchant service provider," comments Benjamin Teszner, CEO of PrestaShop.
"Teaming up with PrestaShop is a valuable opportunity to extend our solution to over 150,000 online stores around the world. With PrestaShop's innovative software and our dependable payment solution, we are pleased to empower online merchants with the best technology in the industry," says Jan Farrarons, one of the founders of PaymentSense.
PrestaShop merchants in UK will be thrilled to find PaymentSense as a native feature in PrestaShop 1.5 and available on PrestaShop's Official Marketplace at no cost and is compatible with all versions of PrestaShop 1.5.x.
With their three millionth download approaching and lengthy list of industry renowned partners, PrestaShop continues to affirm their position as the world's preferred e-commerce software.
About PrestaShop
PrestaShop is a free and Open-source e-commerce software powering over 150,000 active online stores worldwide. Recognized as the world's most powerful, flexible and internationalized e-commerce solution, PrestaShop provides online merchants with hundreds of innovative tools to build and manage a successful online store at no cost. Used in over 150 countries and partnered with the most renowned names in the industry, PrestaShop continues to revolutionize online retail with technology that increases sales and maximizes visibility. Working hand-in-hand with its growing community of over 500,000 dedicated members, PrestaShop's entrepreneurial team is made up of e-commerce enthusiasts that are committed to the success and profitability of their online merchants. PrestaShop is the proud two-time winner of Packt Publishing's Best Open-Source Business Application, winner of Europe's Bsoco Award in the 2013 CMS category and rated #1 Open-source Shopping Cart by EcommerceBytes Sellers Choice Awards 2013. For more information about PrestaShop, visit http://www.PrestaShop.com, follow @PrestaShop on Twitter and like Facebook.com/PrestaShop.