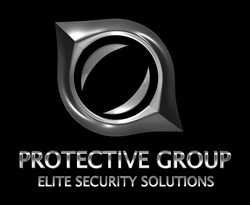 Bohemia, NY (PRWEB) October 26, 2013
The Protective Group, a leading security company on Long Island,responds to an October 17th article by Gulf News titled "Security guards accused of Dh900,000 diamonds theft in Dubai".
According to the article posted on October 17th on Gulf News, two security guards from a firm hired to export diamonds valuing around $1 million USD are accused of stealing one of the sixteen bags due for delivery. When the diamonds arrived in their final destination in Belgium, one of the bags of diamonds was discovered missing.
According to the article, a representative from the company who hired the security guards is quoted in the article as saying, "Our surveillance cameras showed that the security guards acted suspiciously when they came to collect the 16 bags. The building's security cameras also showed the suspects spending nearly eight minutes in the washroom before they left." The security guards have denied stealing the diamonds.
John Monderine, CEO of the Protective Group, a leading security firm and private investigator provider on Long Island, comments on the importance of trust when hiring security guards. "Often times, companies will hire security guards from outside organizations. In these cases, trust is paramount. The security guards may be in charge of expensive items or large amounts of money, so the company that hired them must be assured that nothing will be stolen from them. Here at the Protective Group, our trusted security personnel consist of current and former law enforcement agents. "
The Protective Group is an elite full service private security firm with specializations in special event security, corporate security, private investigators, insurance investigators and surveillance. Its top-notch professional security guards have over 150 years of combined law enforcement service and its security personnel are physically fit, professional, athletic, and completely dedicated to ensuring events proceeds without a hitch. From charity runs and fashion shows, to fundraisers and art shows, the Protective Group instills confidence and assures safety at an exclusive event or place of business.