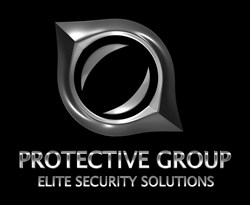 Bohemia, NY (PRWEB) October 28, 2013
The Protective Group, a leading security company on Long Island,responds to an October 8th article by the Hawaii Tribune titled "Ironman 2013: Security to be stepped up in wake of Boston bombing."
The Ironman World Championships, held in Hawaii, will have additional security this year, according to the article. Although the event has always had security measures in place involving local, state and federal agencies, this year race officials will be implementing new security measures. Backpacks and bags will be prohibited in some areas, and fliers will be distributed to spectators to keep them informed of the new protocols.
Race Director Diana Bertsch says that the increased event security measures were implemented due to the events that occurred during the Boston Marathon bombings. She is quoted in the article as saying, "Our biggest priority is, we have to be safe. We want everybody to have a good time."
Ironman race officials are also encouraging spectators to be vigilant. Ironman Deputy Public Safety Director Stacey Aguiar believes that spectators will be a huge asset to helping ensure event safety. In the article she says, "It's not the professionals who are going to see something. It's our spectators. They know this event front and back."
John Monderine, CEO of the Protective Group, a leading security firm on Long Island, supports the increased security measures. "Here at the Protective Group, we support the event organizers' decision to boost security at the 2013 Ironman World Championships.We wish them the best of luck on the event."
The Protective Group is an elite full service private security firm with specializations in special event security, corporate security, private investigators, insurance investigators and surveillance. Its top-notch professional security guards have over 150 years of combined law enforcement service and its security personnel are physically fit, professional, athletic, and completely dedicated to ensuring events proceeds without a hitch. From charity runs and fashion shows, to fundraisers and art shows, the Protective Group instills confidence and assures safety at an exclusive event or place of business.