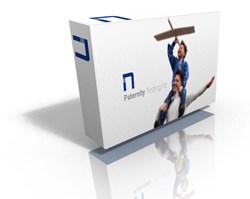 You don't always have to leave your comfort zone.
New York (PRWEB) October 23, 2013
Natus, an paternity prenatal DNA testing agency, has announced the launch of their new, revamped website. The new site has been optimized for mobile use so that customers can browse Natus' DNA testing services on their smartphone device, order products or retrieve account information on-the-go.
Natus offers prenatal DNA testing, adoption DNA testing, and paternity testing services. All DNA tests are reviewed and reported by AABB accredited labs. The new website features an online store that has a one-click purchase option and is mobile-ready. Customers can review DNA testing options online for paternity, immigration purposes, etc. The website features a secured payment gateway and customized DNA tests are available to those who need them.
"We're excited to launch our redesigned website for our mobile customers," states a Natus representative. "By offering a mobile option our customers can order the DNA testing kits they need while they're at work, on the road or anywhere they go while keeping their information 100% secure."
Natus offers noninvasive prenatal testing without causing harm to the child or mother. Natus offers a prenatal DNA testing kit that identifies to determine the father of the child in a comfortable and un intrusive way, both to the mother and child.
Women can order their prenatal testing kits and other DNA testing kits online through the Natus website. Ordering has been simplified so that customers just input their test, fill out contact information, and purchase. Additional options, including test result receiving options, expedited services, and adding additional tested parties to be tested, are also available. women are encouraged to visit the new online store, to check out the DNA testing options and try out the new, simplified ordering process. Natus looks forward to customer feedback so that they can enhance and improve the user experience in the future.
About Natus
Natus is a DNA testing agency that offers a wide range of testing services at affordable prices. These noninvasive testing options are safe for children, pregnant women and adults. The new online store and exclusive pricing is offered to Natus customers only. All information is protected and kept private and DNA tests are overseen by AABB accredited laboratories. Learn more about Natus online products at http://www.natus.co you can also visit our partners at http://www.23dna.co