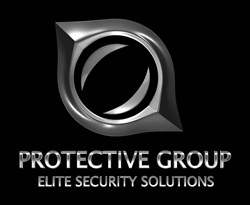 Bohemia, NY (PRWEB) October 29, 2013
The Protective Group, a leading security company on Long Island, responds to an October 15th article published by Fox 6 Now titled "Three charged in Verizon Wireless identity theft scam."
According to the Fox 6 Now article, three men in the Chicago area, Kyndall Barnes, Tyrone Mixon and Robert Robinson, have been arrested and are facing charges of identity theft.The men had entered a Waukesha, Milwaukee Verizon Wireless store and tried to buy cell phones under another person's identity. According to the article, "police say Barnes and Mixon were arrested at the scene after they received documents from Verizon Wireless that appeared to show that they defrauded another Verizon account holder. Robinson was also taken into custody after a short foot pursuit."
Two weeks before the men entered the store, Verizon Wireless managers in the Milwaukee area were alerted of a Chicago-based fraud ring by a company corporate security investigator.
The article states that the criminal "complaint indicates that the fraud ring was somehow linking stolen social security numbers from a hospital in the South to Verizon phone numbers. Suspects will then contact Verizon Wireless by telephone and access accounts with the stolen social security numbers." The suspects were alleged to have used this information to become Verizon authorized users and purchase devices at a discount. According to the article, "police say once the suspects purchase the phones, they quickly sell them at a higher rate — most likely overseas."
John Monderine, CEO of the Protective Group, a leading security firm on Long Island, applauds the corporate security investigator who was able to alert local Verizon Wireless stores about the issue. "The three individuals who were caught could have continued their activities for much longer if not for the corporate security investigator and the employees at the Verizon Wireless store. Here at the Protective Group, we commend their efforts."
The Protective Group is an elite full service private security firm with specializations in special event security, corporate security, private investigators, insurance investigators and surveillance. Its top-notch professional security guards have over 150 years of combined law enforcement service and its security personnel are physically fit, professional, athletic, and completely dedicated to ensuring events proceeds without a hitch. From charity runs and fashion shows, to fundraisers and art shows, the Protective Group instills confidence and assures safety at an exclusive event or place of business.