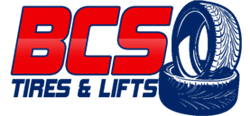 Right now, customers can receive a high-quality oil change (up to 5 quarts of oil) for only $24.99!
College Station, TX (PRWEB) October 22, 2013
BCS Tire Pros have quickly become the leading College Station provider for lift kits, tires, wheels and accessories, since their founding in 2012. Priding themselves on professional service as well as unbeatable prices, BCS Tire Pros offers maintenance and service for Houston area communities on trucks, jeeps, SUVs and more. Now BCS Tire Pros are offering special deals and lower prices on many of the most essential services for their customers.
Right now, customers can receive a high-quality oil change (up to 5 quarts of oil) for only $24.99. Regular oil changes can protect vehicles from many of the most common causes of breakdowns, and protect engines from harmful debris and wear. BCS Tire Pros provide fast, reliable, professional service—with ASE certified technicians who are highly skilled leaders in the industry. This unbeatable deal will not be around forever, so ask your BCS Tire Pros automotive technician today.
BCS Tire Pros not only offers maintenance and service on Trucks, Jeeps, and SUVs, they are also College Station's top retailers for all their customers truck needs! Specializing in tires, lift kits, and accessories, BCS Tire Pros can be located in College Station, or online at http://bcstirepros.com. Customers can now shop and browse online to find the best tires and accessories for their needs, in the comfort of their own home. This state-of-the-art website also features top news, blogs, information on services and maintenance, as well as a way to contact BCS Tire Pros directly and schedule an appointment. For more information, log on or stop by BCS Tire Pros today!
About BCS Tire Pros: BCS Tire Pros was founded in 2012, and in one short year they have become an industry leader in College Station to provide customers with the highest quality service, top-rated products, fast and reliable maintenance, and the lowest prices on tires, lift kits, and accessories for trucks, jeeps, and more. And always, BCS Tire Pros gives back to the College Station community- Go Aggies!
BCS Tire Pros - Everything rotates around YOU!
http://bcstirepros.com was built and powered by Tire Company Solutions (TCS), the complete tire software solution company. TCS is on a mission to provide its clients with the best customer support in the industry by producing a stable, reliable product backed by a competent and knowledgeable staff. With nine years in business offering tools, resources and support, TCS strives to be the leader in customer satisfaction. TCS is located at 3313 Williams Enterprise Dr. Cookeville, Tennessee. For contact information, visit their website at http://www.tcstire.com.