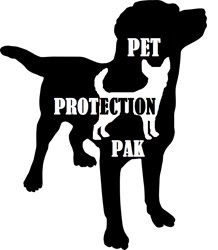 Hanover, PA (PRWEB) October 23, 2013
Pet Protection Pak recently launched their dog liability insurance program in three additional states, Wyoming, Utah, and Nebraska. With the addition of these three states, they can now offer the unique insurance product in 35 states across the United States.
"We are excited about our continued growth in new states", stated Brian Barrick, Owner, "responsible dog owners across the country need an affordable solution for dog bite insurance and we are happy to be able to help them."
Pet Protection Pak is a DBA name of Personal Care & Assisted Living Insurance Center, LLC. Pet Protection Pak was founded on the belief that all dogs matter and no breeds should be discriminated against when looking for dog bite insurance or dog liability insurance for pets. The team at Pet Protection Pak focuses on helping responsible dog owners find an insurance policy that meets their landlord, state, or county's requirements.