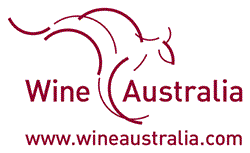 The Australian wines in the top 10 were from a number of regions and showcase the diversity of our Chardonnay offering.
Washington, D.C. (PRWEB) October 22, 2013
Australian Chardonnays took the top four spots in the third annual Le Jugement de Montréal (Judgment of Montréal), the high profile annual wine tasting with Quebec's private import association, RASPIPAV, held in Montréal on October 9, 2013.
The event, loosely based on the re-enactment of the famed 1976 Judgment of Paris wine tasting, involved 30 wines tasted by 14 judges, who are among the most influential industry professionals in Quebec.
'The Best Chardonnays are Australian' read the headline in last Wednesday's Montreal's daily paper La Presse. Wine judge, Jacques Orhon said in the article in reference to Australian wines, "The wines we tasted today had a subtle, refined and very well-crafted use of oak."
The top 10 Chardonnays were:
1. Australia: Penfold's Yattarna Chardonnay 2010 (Tasmania/Adelaide Hills, South Australia)
2. Australia: Leeuwin Estate Art Series Chardonnay 2009 (Margaret River, Western Australia)
3. Australia: Vasse Felix Heytesbury Chardonnay 2012 (Margaret River, Western Australia)
4. Australia: Bindi Quartz Chardonnay 2012 (Macedon Ranges, Victoria)
5. France : Santenay Les 3 Croix 2011, J. Bambara
6. France : Puligny 1er cru Folatières 2010, Génot-Boulanger
7. France : Chablis 1er cru Beauroy 2011, D&A Dauvissat
8. Australia : Ngeringa Chardonnay 2009 (Adelaide Hills, South Australia)
9. France : Meursault 'Clos des Meix Chavaux' 2011, Vincent Latour
10. France: Corton-Charlemagne Grand Cru 2008, Pavelot
Wine Australia's Regional Director, North America, Angela Slade said the results had generated excitement about Australian wine in Canada.
"Taking the four top places at the Judgment of Montréal blind tasting, and having five wines in the top 10, is a wonderful example of the quality of Australian wine speaking for itself," Ms Slade said.
"The Australian wines in the top 10 were from a number of regions and showcase the diversity of our Chardonnay offering. It has certainly created a lot of excitement among Quebec restaurant, media and trade wine circles and has parallels with the original 1976 Judgment of Paris where the 'underdog' challenged perceptions."
The list of judges were:

Guénaël Revel - educator, broadcaster, author of Guide Revel des Champagnes et des Autres Bulles
Marc Chapleau - wine writer and editor of SAQ Les Blogues des Vins et Spiritueux
Bill Zacharkiw - wine writer for the Gazette and various wine publications nationally
Nadia Fournier - wine writer, co-author of Le Guide du Vin
Robert Plamondon - wine writer and blogger
Véronique Rivest - 2nd Best Sommelier in the World, Tokyo 2013
Élyse Lambert - Best Sommelier, Americas, 2009
Patrick Désy - wine writer for Le Journal de Montréal
Yves Mailloux - wine writer for the Huffington Post
Jean-Sébastien Delisle - wine writer, restaurateur, and sommelier
Jean Aubry - wine writer for Le Devoir
Jacques Orhon - wine writer, educator, broadcaster
Pascal Patron – wine writer, educator author of Le Guide Patron des Vins Bios
# # #
For more information on Wine Australia, please visit: http://www.wineaustralia.com.
Connect with Wine Australia at: twitter @wine_australia
Contacts:
Angela Slade, Wine Australia / angela(dot)slade(at)wineaustralia(dot)com / C: 415 819 5131
Donna White, Gregory White PR CT / donna(at)gregorywhiteprct(dot)com / C: 203 558 4262
About Wine Australia:
Wine Australia is an Australian Government statutory authority established in 1981 to provide strategic support to the Australian wine sector. Its mission is to identify and maximize the environment for sustainable demand for Australian wine through market development, compliance, addressing trade and market access impediments and wine sector intelligence. Wine Australia Corporate Head Office is based in Adelaide and the Market Development Group is based in Sydney. Wine Australia has international offices in the USA, Canada, China and the UK.
In the North American market, Wine Australia is led by Regional Director, Angela Slade and provides a collaborative framework for the Australian wine category to secure maximum trade, press and consumer visibility. A team of industry professionals is dedicated to building confidence and increasing demand for Australian wines through extensive trade education, trade promotional programs, public relations, and events.