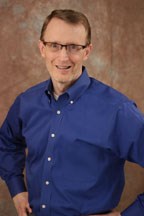 'In highly manipulated markets, the individual investor is at a huge disadvantage and traditional strategies like 'Buy and Hold' expose them to significant losses,' says investments management advisor Jeff Voudrie.
Johnson City, TN (PRWEB) October 21, 2013
Jeff Voudrie, president of Common Sense Advisors, noted: "In highly manipulated markets, the individual investor is at a huge disadvantage and traditional strategies like 'Buy and Hold' expose them to significant losses."
Jeff Voudrie has long argued that the traditional "Buy and Hold" strategy of investing belonged to another era that is gone forever. He argues for two new approaches to investing in today's volatile market climate, and he has three patents to prove the uniqueness of his approach. Voudrie, who has been widely quoted in the national media for his insights into investing, says that retirees must minimize risk by investing in a way that provides real-time monitoring and allows for rapid responses during times of crisis to prevent significant loss. He has patented revolutionary software that accomplishes this sensitive reaction to market swings in service of his clients.
Voudrie also has recommended that investors find personal money managers who take fewer clients in exchange for personalized and rapid service with hard-won nest eggs on the line. "This is especially true for retirees who have the pressure to earn a decent return, but don't have the time to recover from a big hit. They, in particular, can benefit greatly from the sophisticated approach taken by a personal money manager like myself that focuses on protecting the account value first and earning prudent profits second," he added.
The government's ability to wiggle its way out of crisis only reinforces the new era of financial reality, Voudrie says. The frequent manipulation of both investors' emotions and market tools necessitates a very careful approach to investment that majors on minimizing losses.
As the media tried to drum up the story of a possible U.S. default on its debt, Voudrie urged calm in preparation for the non-storm. "Only minor adjustments should be made. Don't panic and move everything to cash," he correctly advised on a LinkedIn post.
"If you are fully invested in stocks yet are risk averse, then you may need to rethink how much exposure you are comfortable with. Even then, I wouldn't react based on the debt ceiling issue. In fact, the decisions of the Federal Reserve to not 'taper' at its last meeting, combined with the nomination of Janet Yellen by President Obama to head the Federal Reserve, are bigger catalysts for portfolio adjustment than the government shutdown/debt default issues," he concluded in the post.
A financial services industry veteran with more than 20 years' experience, Jeff Voudrie, CFP® Professional, is a new breed of private money manager. Using sophisticated electronic monitoring and software, combined with his 20 years' experience as a money manager, Jeff works with you to create a personal investments management portfolio that reflects your lifestyle goals and risk tolerance. He specializes in stable growth and prudent profits while applying a robust, patented risk management processes. When you work with Jeff, you have the security of knowing that your life savings is getting the attention it deserves.
Jeff Voudrie, a financial planner in Johnson City, TN has been interviewed by The Wall Street Journal, CBS MarketWatch, The London Financial Times and the Christian Science Monitor. He is a former syndicated newspaper columnist and the author of two ground-breaking books: How Successful Investors Tripled the Return of the S&P 500 and Why Variable Annuities Don't Work the Way You Think They Work. He accepts a limited number of new clients in his personal investments management practice. He and his wife Julie live with their seven children in Johnson City, TN. He is heavily involved in his local church and has done missionary work in Hungary and Cambodia.
Contact Information:
Common Sense Advisors
105 Keeview Court
Johnson City, TN 37615
877-827-1463
Jeff(at)CommonSenseAdvisors(dot)com