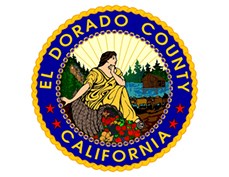 Placerville, CA (PRWEB) October 22, 2013
C. L. Raffety, Treasurer - Tax Collector for the County of El Dorado announced today the first annual online auction of tax defaulted timeshare properties located in the beautiful South Lake Tahoe area. Specifics of the properties can be viewed at http://www.bid4assets.com/eldorado.
The online auction begins Friday, November 1, 2013 and closes Tuesday, November 5, 2013. There are over 224 tax defaulted timeshare properties available online and bid prices start at $900.00. The process is user friendly and allows for automatic bidding and limits. In order to place a bid online, you must have a deposit on file with Bid4assets by October 29, 2013, (4:00 pm EST, 1:00 pm PST) in the amount of $1,035.00. Deposits will be accepted via online check (ACH), personal or company check, certified check/money order or wire transfer.
The winner of the auction is determined on the basis of the highest bid received for the property. Timeshare properties are located in Tahoe Seasons Resort, Tahoe Beach and Ski Club, Lake Tahoe Vacation Resort, Marriott Vacation Club Timber Lodge and Heavenly Valley Townhouses.
El Dorado County is one of dozens of counties across the country that uses Bid4Assets for their annual tax sales. Other counties in California include Napa, San Francisco, Imperial, Del Norte, Kern, Siskiyou, Fresno, Kings, Tulare, Santa Cruz and many more.
About Bid4Assets, Inc.
Bid4Assets, Inc. (http://www.bid4assets.com) is one of the first to market and most successful online auction sites operating today. The company auctions distressed assets for financial institutions, private individuals and a growing list of county governments. Since its inception in 1999, the company has sold over 100,000 properties nationwide through online real estate auctions and generated well over $440,000 for over 55 counties. Bid4Assets is a privately held company located in Silver Spring, Maryland.