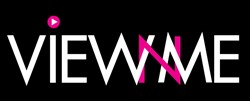 Real Dates in Real Time
New York, NY (PRWEB) October 22, 2013
The new generation of online dating has arrived with the launch of View N Me, a dating website which connects singles through the use of video. Users can create video profiles, join online video speed dating sessions or use webcams to chat one-on-one with potential matches.
Developed by childhood best friends, Eric Friedman and Lindsey Lachman, View N Me provides an alternative to inaccurate profiles and time consuming, expensive in-person dating. After yet another failed date in which the person met was nothing like the person portrayed online, the two friends came up with the idea for View N Me.
"Traditional dating websites are a great way to bring people together, however, the pictures and written profiles on these sites don't always portray people properly," said Friedman. "View N Me solves this problem by connecting users immediately via webcam."
Members can use video chat to go on individual dates or take part in speed dating sessions. The speed dating feature allows users to go on 10-15 three minute dates from the comfort of their own homes. The site also offers traditional features such as written profiles, pictures and emails.
"View N Me connects people right away and allows them to judge for themselves if they are compatible," said Lachman. "There is no more time wasted hiding behind a computer spending weeks emailing and instant messaging. What you see on the camera is what you get."
View N Me is currently offering free lifetime membership to the first 500 users.
For further information, please go to http://www.viewnme.com.