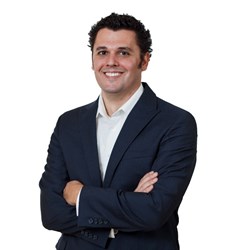 ... home sale prices are still strong" ... "sellers are being forced to reconsider the strategy that they use to maximize the sales price of their home.
Orange County, CA (PRWEB) October 22, 2013
Orange County real estate agent, James Hoff, discusses the current state of the local real estate market in his latest blog post. "Since the beginning of 2013," Hoff says, "the active inventory had almost nowhere to go than up. The simple rules of supply and demand pushed home prices north since the beginning of the year at rates that had many fearing another 'bubble' was about to pop and send us off into a tailspin that we are all too recently familiar with."
"The recent upward trend in the market has slowed substantially and in some cases has started to correct down just a little. However, the market is still strong for sellers," Hoff says. "So why are some markets experiencing price drops from up to 50% of the active inventory, you ask? Perhaps the seller's attitudes have not yet caught up with reality."
To help draw conclusions about today's market, Hoff's blog post evaluates the current actions and mindset of those involved in these transactions: sellers, buyers and renters.
Here are some key points he highlights about these three categories:

While home sale prices are still strong, sellers are being forced to reconsider the strategy that they use to maximize the sales price of their home.
This frustrating yet competitive market for buyers has unleashed what could only be described as a "feeding frenzy" for the sellers.
This year saw a surplus of renters, which caused rental rates to increase and became a double edged sword for many.
According to Hoff, many analysts are saying that the 100% increases we have seen in inventory are the biggest reason that home sale prices have come down. They say more inventory means more options for buyers and with more options, demand for a specific house is reduced.
"I, on the other hand, have a slightly different line of thinking. While the aforementioned is very true, it is not everything causing the correction," Hoff says. "Let's just face the facts. The market can only go up for so long at the rates that we have seen. A slow down or correction was unavoidable and is not historically uncommon. In fact, it's completely normal. We have had a big increase in available inventory. However, just because more homes come to market, doesn't mean they are priced right. It is this exact problem that I firmly believe has contributed to such a quick halt to our upward trend. It's created a false sense of 'good' inventory. The market has lost buyers due to the unrealistic demands in the prices that sellers were and are willing to take for their homes."
However, Hoff believes the correction is not a death sentence for those looking to sell their homes. "What does it mean then? It means that prices have really plateaued or come back just a hair," he says. "It means that buyers do have more options today than they did yesterday and we are entering the fall and winter months which tend to be a little lighter in activity. That can contribute to what we are seeing today."
Hoff's blog post also offers suggestions for sellers, buyers and renters:
Sellers: Your real estate agent should be helping you price your homes as close to fair market value as possible.
Buyers: Trust your real estate agent. If you don't, then get a different one. We are here to help you get the best possible deal on a house that makes sense for you. And, sometimes what a house is listed for, based on market conditions, is a fair price.
Renters: For those comfortable in your shoes, enjoy. As for the rest, stay positive. If you are looking to purchase again in the future but don't have a timeframe in mind, call an agent or lender to get a plan in place. Use the resources at your fingertips to help you plan so that you can prepare to achieve your goals faster or at least create a timeline for them.
To read the rest of Hoff's insightful blog post on the current state of the Orange County real estate market, visit http://jameshoffrealty.com/orange-county-market-update/.
About James Hoff
James Hoff is a real estate agent working directly with people in the market for housing in the Orange County, CA area. His goal is to build strong relationships with his clients. James is available to help people interested in moving to the Southern California area and to consult with people who are looking to buy or sell all across the country. Connect with James Hoff through http://www.jameshoffrealty.com, chat with him on Facebook at Facebook.com/LiveInSoCal or tweet him @JamesHoffRealty.