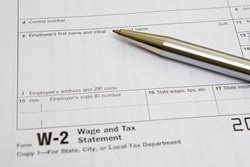 Miami, FL (PRWEB) October 22, 2013
Every year, just after the holiday season, businesses and individuals are faced with the daunting task of filing their taxes. Getting a head start on the tax season is a smart move for accounting firms and CPA's. The holidays can be a distracting and hectic time for most people, luckily most tax forms are already available to be purchased online. Ordering your tax forms early and making sure all of your documents are present and organized will help calm the chaos of doing taxes at a later date.
Smart Resolution carries the most current tax forms. Many of the tax forms come in both laser and continuous format to be used in a laser, inkjet or dot matrix printer. To further assist the tax filing process, envelopes that perfectly match the forms can be ordered, along with instructional material and software. Every tax form offered is approved by the Internal Revenue Service (IRS). Each product also comes with a 100% guarantee to protect customers if they order the wrong form.
Smart Resolution also offers free information about different tax requirements for different states to help make the process as simple as possible. Their online tax form brochure displays all of the forms offered in an organized, easy-to-read, and magnifiable format. The brochure also details guidelines for finding the right W-2 Form, as well as contact information for the IRS and the Social Security Administration (SSA).
The new tax season will be here shortly. Accounting firms and CPA's can prepare their season early by ordering this year's tax forms which are available on http://www.smartresolution.com now. Order before December 31, 2013 and receive 10% off all new orders of tax forms with code GT003.
Founded in 2003, Smart Resolution is an online printing company that offers complete solutions for small businesses seeking value, convenience and professionalism. With a user friendly website and the latest trends in technology, they aim for a growing number of customers to elect them as the online printing company of their choice.