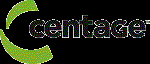 Natick, Ma (PRWEB) October 23, 2013
Centage™ Corporation, a leading provider of easy to use, budgeting and forecasting software (Budget Maestro™), will host the fourth and final installment of a webinar series featuring noted author and Program Director for the Beyond Budgeting Round Table (BBRT) North America, Steve Player. Hosted on Wednesday, November 13th, the webinar will focus on the transformative power of analytics for financial planning and control.
Webinar details:
Title: "Part 4: Leveraging Analytics to be More Effective"
Date: Wednesday, November 13th
Time: 2:00 pm ET/ 11:00 am PT
Registration link: http://bit.ly/1b7XQ4U
While many organizations race to complete last minute updates to their budgets and prepare board approval packages, advanced enterprises have moved to light touch rolling forecasts. The time they have saved is now available to examine strategic and operational issues. As a result, they are increasing the return they can provide by leveraging analytics to add value faster.
This webinar session will feature:

Examine how analytics are expanding far beyond the financial measures to more clearly show cause-and-effect linkages
Evaluate what new insights can be gained from analytics on customers, supply chain and your work force
See how unstructured data is being captured and turned into useful predictors of future outcomes.
Review how predictive logic diagrams can turn analytics into keeps to developing early signals of customer actions and understand the downstream effects on future profitability.
The guest speaker will be Steve Player, Program Director for the Beyond Budgeting Round Table (BBRT) North America. He is also the co-author (with Steve Morlidge) of Future Ready: How to Master Business Forecasting (Wiley, 2010) and the co-author (with Jeremy Hope) of Beyond Performance Management (Harvard Business School Press, 2012).
For more information follow us on Twitter @Centage or visit our blog http://centage.com/Blog/.
About Centage
Centage Corporation is a leading provider of automated, budgeting and planning software solutions for small to medium-sized organizations. Since 2001, thousands of managers at all levels have utilized the Budget Maestro family of solutions to streamline their budgeting, forecasting, financial consolidation, performance analysis, and reporting processes. The company is privately held and headquartered in Natick, MA. To learn more visit our web site http://www.centage.com, connect with us on Twitter @Centage, or visit our new and improved company blog http://centage.com/Blog/ for the latest insights on budgeting and forecasting strategies.
About Beyond Budgeting Roundtable
The BBRT is an international shared learning network of member organizations with a common interest in transforming their performance management models to enable sustained, superior performance. BBRT helps organizations learn from world-wide best practice studies and encourages them to share information, past successes and implementation experiences to move beyond command and control.