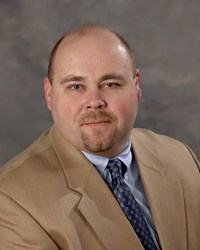 Breast cancer ranks No. 1 when it comes to those people who receive Social Security Disability Insurance benefits for cancer-related diagnoses. – David Bueltemann, Allsup
Belleville, Ill. (PRWEB) October 22, 2013
Each year an estimated 232,000 women will be diagnosed with breast cancer, according to the National Cancer Institute. As recent research shows a link between depression and breast cancer, it's important that individuals with breast cancer understand their options through the Social Security Disability Insurance (SSDI) program, according to Allsup, which has helped hundreds of thousands of people receive their SSDI benefits.
"Breast cancer ranks No. 1 when it comes to those people who receive Social Security Disability Insurance benefits for cancer-related diagnoses," said David Bueltemann, manager of senior claimant representatives at Allsup. "It's also important to note that individuals with cancer can experience depression, which may be another factor in their SSDI application."
Conducted by UCLA's Jonsson Comprehensive Cancer Center, a study was published in the Aug. 12 online edition of the Journal of Clinical Oncology showing a reduction in depressive symptoms to breast cancer patients who chronicled their experiences online. Researchers gathered data from 88 breast cancer patients ages 28 to 76. The women were either assigned to a group that learned how to create personal websites or a control group that didn't.
Participants in the website group received training on how the sites could help them express their emotions about cancer, provide status updates to friends and family members, and let loved ones know how they could help. The control group was offered the training after the study.
"As cancer patients grow more ill, perhaps documenting their symptoms online may provide relief," Bueltemann said. "It's also imperative for women to always apprise their doctors of the symptoms they experience, especially when applying for SSDI. We can't stress enough the importance of sharing your disease symptoms and documenting your experiences with physicians when applying for SSDI benefits."
Up to 25 percent of cancer patients suffer from depression, the National Cancer Institute estimates. At the one-month and six-month marks, women in the website group reported feeling more positive and less depressed than the control group. They also reported a greater appreciation for life.
According to Social Security Administration data, about 42,000 people, mostly women, received SSDI benefits based on a breast cancer diagnosis in 2011. Rounding out the top five cancer-related diagnoses for SSDI beneficiaries were (2) colon (and related) cancers; (3) trachea, bronchus or lung cancer; (4) cancer of other genitourinary organs; and (5) soft tissue tumors of head and neck.
Breast Cancer and SSDI
SSDI is a federally mandated insurance program that operates separately from the retirement and Supplemental Security Income programs. It is funded by FICA payroll taxes paid by workers and their employers. SSDI provides monthly income to individuals who are under full retirement age (age 65 or older) and who can no longer work because of a severe disability expected to last for more than 12 months or is terminal.
Cancer remains a leading cause of disability in the U.S., Bueltemann said. "Breast cancer can be found disabling at step three of the Social Security Administration's (SSA) sequential evaluation by meeting Medical Listing 13.10A, 13.10B or 13.10C, which refer to advanced, metastasized or recurrent carcinoma of the breast," he explained. Read more about general disability guidelines on Allsup.com.
However, when breast cancer does not meet or medically equal one of these listings, symptoms become important. "For example, sometimes the treatment for cancer can cause disabling effects that prevent work," Bueltemann said. "The effects of radiation and chemotherapy can wreak havoc on a person's ability to function, including pain, fatigue and shortness of breath. Additionally, chemotherapy can cause neuropathy, which can make walking and using one's hands difficult and intensely painful."
Bueltemann encouraged individuals seeking Social Security Disability Insurance benefits to clearly explain their symptoms at each doctor's appointment. "It's important to note the physical symptoms like pain and fatigue as well as emotional concerns like depression and anxiety," he added. "This documentation will help build a stronger claim for the SSA."
For answers to questions about SSDI eligibility or applying with breast cancer, contact the Allsup Disability Evaluation Center at (800) 678-3276 for a free evaluation.
ABOUT ALLSUP
Allsup is a nationwide provider of Social Security disability, veterans disability appeal, Medicare and Medicare Secondary Payer compliance services for individuals, employers and insurance carriers. Allsup professionals deliver specialized services supporting people with disabilities and seniors so they may lead lives that are as financially secure and as healthy as possible. Founded in 1984, the company is based in Belleville, Ill., near St. Louis. Visit http://www.Allsup.com or connect with Allsup at http://www.facebook.com/Allsupinc.