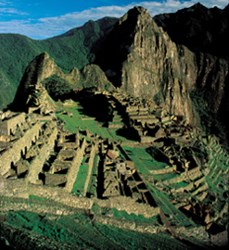 Museum collections from individual collectors can now be seen even when they are not on display.
Houston, TX (PRWEB) October 22, 2013
Dirk Van Tuerenhaut, PhD, Curator of Anthropology at the Houston Museum of Natural Science (HMNS), is the guest on The Collectors Show this week. The Collectors Show can be heard on Web Talk Radio (http://www.webtalkradio.net) and iTunes at no charge. Dr. Van Tuerenhout is an expert in human cultures, especially those of Latin America, and is well versed in most areas of archaeology and anthropology. He curated the world premiere exhibition, Lucy's Legacy: The Hidden Treasures of Ethiopia, which features the fossilized remains of the hominid primate known as Lucy as well as over 5 million years of Ethiopian history. He is currently working on an exhibit on the Maya, to open in 2012.
Look Back Stage
The museum has been cataloguing items for over a century. And like all museums, not all items in the collection are on display. Many are stored away from the public view. Now, small groups can visit behind the scenes where items are stored and not on display. It's a backstage look at things people would not ordinarily get to see.
For example, there is an entire collection of Native American clothing, hunting implements, and other items and tools from daily life that can only be seen via the tour. This collection was obtained from a private collector who had catalogued and written about his collection. . "Using his notes make it possible for us to tell the story he (the collector) had in mind," Van Tuerenhout said. This private collection was assembled by Gordon Smith who specialized in Native American items 10 -15 years before World War II. These items are mostly from the Plaines Indians. As a devoted collector, Smith went directly to the people to talk with them about these items, and gain perspective from those who made them. Nothing in his collection came from a reseller. "It's like an interview in the words of the person who made it," Van Tuerenhout stated.
Take Note
This and collections like it provide visitors the opportunity to experience the collection rather than looking at something that was obtained second hand. If there were no notes from the original collector, there is no story. The intent the collector had for the collection is never realized. If you want to preserve the heritage of collections, make note and let people know where those notes are and why they matter.
For Individual Collectors
Visitors are allowed to ask questions about how to treat their collections. For example, stone tools and arrowheads should not be stored lose in a shoebox. HMNS officials also know ways to help display butterflies and other collectibles that will preserve their value.
For more information, visit the Houston Museum of Natural Science web site at: http://www.hmns.org/index.php.
The Collectors Show is the only place in popular media for news about collecting, interviews with collectors and expert advise. It can be heard on http://www.webtalkradio.com.