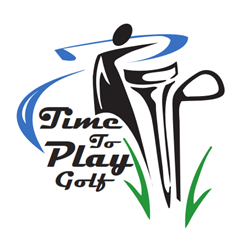 Hilton Head, SC (PRWEB) October 23, 2013
Time to Play Golf (TTPGolf), a golf social network expanding nationwide, enjoyed the great pleasure of playing in the recent 2013 National Tour Championship - the highlight of the Golfweek Amateur Tour Championship.
The Golfweek Amateur Tour Championship features "golfers of all ages and abilities, giving amateur players a Tour to call their own." The National Tour Championship, drawing in over 600 players from around the country, is an opportunity for the best of the best in each flight to compete, after which a new Tour Champion is named in each flight. Tour members are placed in one of five flights based on handicaps. Each year, flights are as follows: Championship (0-3.9 handicap), A Flight (4-8.9), B Flight (9-13.9), C Flight (14-18.9) and D Flight (19 and up).
In this year's lineup, members of the TTPGolf team, including TTPGolf creator Doug Hilgenberg, found themselves in the A flight amongst the pairings.
The TTPGolf team enjoyed a solid, 3-day experience of competitive stroke-play. What's more, the 3-day National Tour Championship, held in Hilton Head, South Carolina, culminated in a very exciting win for one of TTPGolf's team members, Albert Sanguiliano. Sanguiliano, representing the Greater Philadelphia area, was impressively announced the Tour Champion in the A flight – an incredibly thrilling and proud moment for the entire TTPGolf team.
The TTPGolf team was delighted to be apart of such a long-standing, fun-filled competitive golf event. Plus, having a team member score the A Flight Tour win only made the 3-day event that much more rewarding.
ABOUT THE GOLFWEEK AMATEUR TOUR
Established in 1995, the purpose of the Tour is to provide amateurs of all ages, sexes, and handicaps the opportunity to compete in stroke-play golf tournaments on a regular basis in their local area. The Tour concludes with a National Tour Championship in which top players in each flight test their skills against other amateurs from around the country. Through this competition, the Golfweek Tour promotes the sport of golf by providing an atmosphere of friendly, fair, and well-managed competition for amateur golfers in the pursuit of excellence. Learn more here: http://www.amateurgolftour.net.
ABOUT TIME TO PLAY GOLF
Grow your golf network by joining the TTPGolf community. It works similarly to other social media sites, but allows members to find local golf partners, make new golf buddies, follow golf courses, keep up with what is happening in the golf world, and even create golf events. Join today for free: http://www.ttpgolf.com.