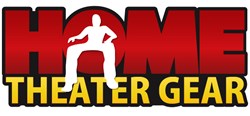 Some models have over 400 different color and upholstery combinations.
Houston, TX (PRWEB) October 23, 2013
Home Theater Gear, a nationwide company specializing in home theater furniture, has launched new features to their website which help consumers browse theater seating in a faster, more efficient manner. The website now contains new search functions that allow users to filter home theater seats by various features, sizes, pricing and more. These new search functions allow the visitor to find products in more ways than ever offered before.
Some of the new search features include shopping by brand, price, size or upholstery. Customers don't have to browse through hundreds of seating designs if they have a certain feature or option they have in mind. "A lot of customers are on a budget so we decided to put a price feature on the site," says ecommerce web manager, Jason Hearon. "Other customers have different needs, so we kept adding more and more search options."
When consumers want a variety of options when it comes to color and upholstery, Home Theater Gear has them covered. They have more than fifteen different grades of leather and fabric on many seat designs. Each grade of fabric or leather could come in up to fifty different colors. "Some models have over 400 different color and upholstery combinations," says Mr. Hearon.
Home Theater Gear offers a vast array of accessories, upgrades and other options with their theater seats. Some of the luxury features to select from include storage compartments, tray tables, bass shakers and LED cup holders. When it comes to personal preference, Home Theater Gear is accommodating even the most selective of consumers.
About Home Theater Gear:
Home Theater Gear is a family-owned and operated business located in Houston, TX. They have a large showroom that contains everything from arcade games to pool tables. Their website contains all of the audio, video, seating and décor needed to create a personalized home theater room.
Home Theater Gear
8515 Jackrabbit Rd
Houston, TX 77095
281-550-9600